Hosted By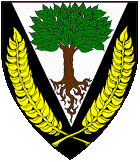 The Barony of Madrone (King County, WA )
Event Summary:
Date: August 26 , 2022 until August, 28 2022
Site opens at: 12:00 AM on August 26th 2022
Site closes at: 12:00 AM on August 28th 2022
---
This is a Principality Level event.
Themed around the 1460 Treatise of Rene of Anjou, the Emprise highlights pageantry in the fields of Equestrian and Martial deeds through a variety of tournaments and competitions. Additional activities surrounding the Arts and Sciences will be held, as well as revelry and merriment.