Hosted By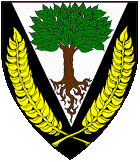 The Barony of Madrone (King County, WA )
Event Summary:
Date: July 10 , 2021
Site opens at: 12:00 AM on July 10th 2021
Site closes at: 12:00 AM on
---
This is a Level 2 event.
The Madrone Culinary Guild hosts its annual day of fun & relaxation
Play frivolous outdoor games. Frolic on the grass. Chase wheels of cheese down a hill! Or, just laze around and talk. Come join the ancient rivalry between Borton on Water and Sodbury, our peasant villages, as they once again compete to show their worth. The day will be packed with fun outdoor games: Spit in the Bucket, Wet Rag on a Stick, the ever popular Clench-a-Wench, and more!