Hosted By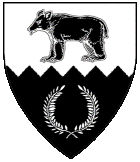 The Shire of Tir Bannog (Smithers, BC )
Event Summary:
Date: July 9 , 2021 until July, 11 2021
Site opens at: 3:00 PM on July 9th 2021
Site closes at: 3:00 PM on July 11th 2021
Event site:
Fields of Gold Educational Sanctuary 17317 Larch Rd Telkwa, BC V0J 2X2
Click here for more information about this location such as site amenities, rules, and restrictions.
---
This is a Level 1 event.
Join the Shire of Tir Bannog for their annual Fields of Gold Event. Heavy, Rapier, and Archery competition; Helm Lunch Auction, Midsummer Rose, and Gallant Thorn competitions; Longest note and Scottish Frying Pan Toss. This is a smallish event with enough time to participate in everything.