Hosted By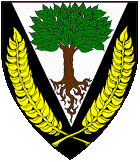 The Barony of Madrone (King County, WA )
Event Summary:
Date: May 8 , 2021
Site opens at: 12:00 AM on May 8th 2021
Site closes at: 12:00 AM on
---
This is a Level 2 event.
Martial Competitions, possible Sergeant testing and outdoor demo
THIS IS A CORRECTION, I ACCIDENTALLY SUBMITTED THIS DATE WITH THE WRONG EVENT TITLE. PLEASE IGNORE THE "MADRONE A&S" SUBMISSION FOR 5/8/21. SORRY!!!