Event Steward: Ciar ingen Fiachnae
Hosted By



The Kingdom of An Tir (Oregon, Washington, Northern Idaho, and British Columbia)
Event Summary:
Date: October 16 , 2020 until October, 18 2020
Site opens at: 12:00 AM on October 16th 2020
Site closes at: 12:00 AM on October 18th 2020
Event site:
Ocean Shores Convention Center 120 West Chance a-la-Mer Ocean Shores, WA 98569
Click here for more information about this location such as site amenities, rules, and restrictions.
---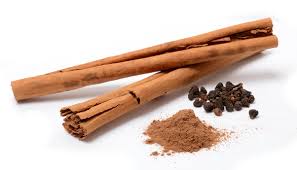 Greetings and Welcome to An Tir's Kingdom Feast!
A tour through the Olde World Spice Routes from Norway and the islands of the Eastern Atlantic to Persia, Goa, Spain, Italy, and the Middle East! 
We are in the early days of coordination, if there are activities or classes that you would like to teach, present, or oversee – please email the Event Steward, Ciar ingen Fiachnae.
HOTEL: Hotel rooms will be available at $125 a night in January. Exact day TBA.
PETS: The Shilo Inn has companion animal friendly rooms, you will need to request them at time of reservation. The Ocean Shores Convention Center allows for service animals only, for more information on their policy, review their rules and regulations.
CIGARETTES and Nictoine VAPE: Will be in a designated smoking area at the Ocean Shores Convention Center, 25 feet from entrances and air intakes. While we will attempt to find an area with shelter, we recommend bringing an umbrella in case.
MARIJUANA: The Shilo Inn does NOT allow the consumption of marijuana products on their grounds, for more information please speak with them directly at 360-289-4600. The Ocean Shores Convention Center is considered a public space and does not allow the consumption of marijuana onsite.
Registration Information
This event will be PRE-REGISTRATION ONLY. 
Pre-registration will launch in January, the exact date TBA.
Accessibility Information
The Ocean Shores Convention Center complies with Washington State and Federal ADA requirements. They have designated parking, button operated doors, and accessible bathrooms. If you need further assistance, please get in touch with the Event team.
Meal Information
Feasts! More information coming in January
Tournament Information
TBD
Youth and Family Activities
We will have family activities. If you would like to provide an activity or teach a class, please get in touch.
Volunteer Information
We are currently looking to fill the following positions:
Serving Coordinator and crew
Scullery Coordinator and crew
Activities coordinator
There will also be opportunities during the event for volunteering, especially for cleaning up the hall Saturday night and cleaning the kitchen Sunday morning.
Merchant Information
We are accepting a limited number of merchants! If you are interested in merchanting, please get in touch with THL Ciar by March 2020.
Classes Offered
TBD
We have 3 spaces that we can utilize for classes, displays, and workspace. If you would like to teach, please get in touch,
Emergency Preparedness Information
Both the police station and fire department are within 3 minutes of the event site. There are standard issues with playing near an ocean, specifically temperature and undertow as well as a defunct railroad.
Additionally, Ocean Shores may be at risk of tsunamis. There are tsunami sirens that broadcast in the town and, if they occur at night, hotel rooms are contacted by the front desk. A map for the closest evacuation points (50 feet above sea level) will be uploaded here and available for viewing at the event site. There are a street signs pointing the way to evacuation sites as well.
---
This page was last updated: January 22, 2020
This event has completed its EIF form
This event's waivers have been received by the Senechal's Waivers Deputy