Hosted By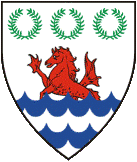 The Barony of Stromgard (Vancouver, WA)
Event Summary:
Date: September 25 , 2020 until September, 27 2020
Site opens at: 12:00 AM on September 25th 2020
Site closes at: 11:59 PM on September 27th 2020
---
ITHRAPALOOZA OVERVIEW
This event will feature a LOT of activities such as: Court, dancing, family activities, Equestrian Championship, Thrown Weapons Championship, Iron Trident Competition, "An Tir's Got Talent" Bardic Contest, fighting workshop featuring Duke Paul Bellatrix and OVER 20 ARTS & SCIENCES classes.  No Archery. FOR UPDATED INFORMATION please visit: https://www.stromgard.org/ithrapalooza
(pdf. of biffy copy: ITHRAPALOOZA copy2)
This is a camping event and includes indoor classes (with a few outdoor classes, due to the topic), limited showers, flush toilets & portapotties. Nice, huge barn for Equestrians & Horses. RVs, limited mobility & big households should contact Event Steward to reserve space. For everyone else, it's Open Camping.
Minor medical authorization, minor consent forms must be filled out by parents or guardians. To find the forms, scroll down to Event Forms on the Kingdom of An Tir Library: https://www.antir.org/library/
ITHRA STUFF
Standard charges per Ithra class and Ithra workbook are not included in site fee, and will be extra.
Pre-registration for classes is required. Class pre-registration will include class descriptions. PRE-REG TO BE ANNOUNCED. (On-site registration is possible, but classes fill up fast).
CLASSES
Tentative Classes (Subject to Change prior to Pre-Registration)
13th Century Garb
Assisi Embroidery
Basket Weaving
Birch Bark Boxes
Block Painting
Brickstitch
Court Heraldry
Dancing
Cooking Over Fire
Field Heraldry
Florentine Patterning
Gorget Workshop
Illuminated Capitals
Knots & Ropes
Leather Tooling
Medieval Notebook
Nalbinding
Repousse
Beginning Singing & Harmonizing a Tune
Pole Lathe & Wooden Spoon
Shield Painting
Ulu Making
Waffenrock
Each class description will denote fees for teacher-provided supplies, suggested prerequisites, and/or supplies & tools participants should bring – TBA when Pre-Registration is launched. Which is not yet.
SITE FEE: $25 Cash or Make checks payable to Barony of Stromgard, SCA Inc. The $5 Member Discount applies only to adult members (showing proof of membership). Children and youth 17 years of age and under, no charge.
LOCATION: Wahkiakum County Fairgrounds, 16 Fairgrounds Rd Skamokawa, WA 98647 USA
DIRECTIONS: I-5 to Allen Street, exit 39, go West on Allen Street across bridge (street changes name a couple times, ignore these) to Hwy 4/Ocean Beach Highway. Stay on Hwy 4 for 26 miles to Skamokawa, turn Right onto East Valley Rd. Turn left on to Fairgrounds Road.
SITE INFO:
No campfires or charcoal fires
Open flame (torches okay subject to fire hazard conditions at the time.)
Permanent biffs on a limited basis
Potable water available
There will be horses on site.
All local, state and federal rules apply, including SCA corporate rules. Read policies on site or contact the Event Steward for more information
Smoking in campsites only.
There will be dumpsters for your trash. Please leave the site in cleaner, better condition than you found it.
Report any potty problems to event staff. DO NOT flush anything but toilet paper in the toilets to avoid septic problems.
Showers will be according to sign up sheet for a  10-minute time slot. Keep it quick, keep it clean, be on time so others can also use the facilities.
Take care not to clog showers so they can remain open for the duration of the event. If violations occur, showers WILL be shut down.
Mundane leash laws apply All SCA participants should follow modern law, both State and Federal. Pets must be on a leash and under control of the owner at all times.
Children under 14 must be under the direct supervision of their parent or guardian.
Discreetly wet*. No Public Bars allowed. (*alcohol is allowed but no money can be charged, donated, or exchanged for the alcohol)
SITE OPENS: 12:00 pm (noon) Friday, May 8, 2020.  CLOSES: 2:00 pm Sunday, May 10, 2020
CO-EVENT STEWARDS: Helvi av Gotland (Robin Wright) and Ronan Mac an Leagha (John Paul) 503-929-9435 / robinjwright@gmail.com