Hosted By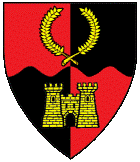 The Shire of Dregate (Omak, WA )
Event Summary:
Date: September 11 , 2020 until September, 13 2020
Site opens at: 12:00 AM on September 11th 2020
Site closes at: 11:59 PM on September 13th 2020
---
This is a Level 2 event.
Dregate's Anniversary Event/ Champions.
In the Wild Highlands of Dregate we will be hosting this Event at Camp Ortoha, Dorm style sleeping accomadations, toilets and showers are also on site. Camping and RV space is available as well.
Saturday will see many Champions events: Heavy, Rapier, Archery, Culinary and our Famous HL Dalbach and Her Excellency Gudrin will be providing our feast Saturday evening. on Sunday Stick horse racing for all interested, young and the young at heart.
Breakfast will be available on both morning for a fee of $5.00 per person.