Hosted By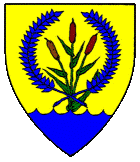 The Shire of River's Bend (Kelso & Longview, Cowlitz County, WA)
Event Summary:
Date: August 28 , 2020 until August, 30 2020
Site opens at: 12:00 AM on August 28th 2020
Site closes at: 12:00 AM on August 30th 2020
---
This is a Level 2 event.
The Annual William Tell Tourney and other Archery and Thrown Weapons competitions, the Adult/ Child Team Shoot, children's archery, and the return of the William Tell Shoot. We will have classes, merchants and there will be an enchanted ground section this year, to promote a more medieval feeling for those who want to participate.