Hosted By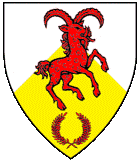 The Shire of Danescombe (Penticton and Kelowna B.C. )
Event Summary:
Date: August 8 , 2020
Site opens at: 9:00 AM on August 8th 2020
Site closes at: 7:00 PM on
---
Details and Fee:
Danescombe wishes to choose it's next Defenders! Come and fight in the Armoured and Rapier Inspirational Tournaments. Seek fame in the Bardic Defenders Competition or Accolades for your A&S skills in the Defenders Competition!
Also there will be two NEW Prize Tournaments! Armoured and Rapier Iron Rose Tournies for those of great heart!
Admission: $30 – Members $5 discount – Children under 18 FREE
Includes Lunch!
Cheques payable to Shire of Danescombe