Hosted By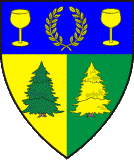 The Shire of Pendale (Sandpoint, Bonner & Boundary County, ID)
Event Summary:
Date: July 31 , 2020 until August, 2 2020
Site opens at: 12:00 AM on July 31th 2020
Site closes at: 12:00 AM on August 2th 2020
Event site:
Stidwell Campground 4545 Talache Rd. SAGLE, ID 83860
Click here for more information about this location such as site amenities, rules, and restrictions.
---
This is a Level 2 event.
Trouble in the east where three Kingdoms meet has caused our Sheep to roam into the mountains and go feral. As we try to gather the flock we have noticed our neighbors in Artemisia and Avacal trying to claim the sheep for themselves. There will be War, we call upon or defenders and champions to aid us. All are welcome to come watch the Sheep Shenanigans or bring your war band to win the contested flock for your own.