Hosted By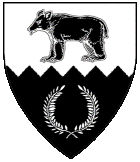 The Shire of Tir Bannog (Smithers, BC )
Event Summary:
Date: July 10 , 2020 until July, 12 2020
Site opens at: 3:00 PM on July 10th 2020
Site closes at: 3:00 PM on July 12th 2020
---
This is a Level 1 event.
Join the Shire of Tir Bannog for its Annual Tier 1 Event, with activities including (but not limited to) Heavy, Rapier, Archery, Thrown Weapons, Midsummer Rose, Gallant Thorn, Helm Lunch Auction, Frying Pan Toss, Longest Note, Bardic, and Pied Piper Activities. Usually attended by less than 100 you can do everything on the list with no conflicts; the joy of a small Shire event.