Hosted By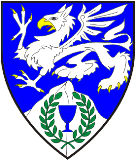 The Principality of the Summits
Event Summary:
Date: June 20 , 2020 until June, 21 2020
Site opens at: 12:00 AM on June 20th 2020
Site closes at: 12:00 AM on June 21th 2020
---
This is a Coronet Level event.
Combination of Summits Coronet Tournament & June Investiture including all Champion tournaments- Due to Spring Coronet being cancelled due to health & safety reasons. 
Please check back for updates as they become available.