Hosted By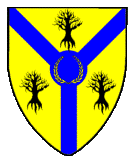 The Barony of Wyewood (South King County, WA)
Event Summary:
Date: June 13 , 2020
Site opens at: 12:00 AM on June 13th 2020
Site closes at: 12:00 AM on
Event site:
Associated Energy Systems 8621 S 180th St Kent, WA 98032
Click here for more information about this location such as site amenities, rules, and restrictions.
---
This is a Level 2 event.
Day of Archery returns for 2020! There will be novelty shoots, thrown weapons, and opportunities to submit Royal Round or IKAC scores.