Hosted By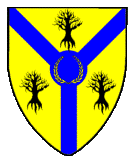 The Barony of Wyewood (South King County, WA)
Event Summary:
Date: June 13 , 2020
Site opens at: 12:00 AM on June 13th 2020
Site closes at: 12:00 AM on
---
This is a Level 2 event.
Day of Archery returns for 2020! There will be novelty shoots, classes, thrown weapons, and opportunities to submit Royal Round and IKAC scores.
Interested in teaching a class on archery, missile combat, thrown weapons, or A&S? Email Irene MacKenny at irlarcher368 (at) gmail (dot) com
Pre-registration details will be coming soon. The optional lunch will be an additional $5 by pre-registration only.