Hosted By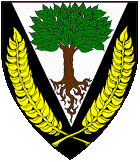 The Barony of Madrone (King County, WA )
Event Summary:
Date: May 9 , 2020
Site opens at: 12:00 AM on May 9th 2020
Site closes at: 12:00 AM on
---
This is a Level 2 event.
Madrone Armored and Rapier Championships with an Arts and Sciences activities area.
Don your armor, pick up your swords, and join us for a day of valiant combat and spectacle in the heart of downtown Bellevue! Their Excellencies Madrone seek good gentles who shine as a beacons of the best of the Barony champion both armored and rapier combat. By display of prowess, chivalry, and joy in the martial arts, competitors will vie for selection by the noble Baron and Baroness to take on the mantle of Champion. As martial activities are but one piece of what makes Madrone great, guilds, artisans, and entertainers will also be on display for the pleasure of the populace and the community at large.