Hosted By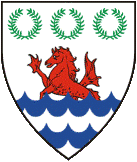 The Barony of Stromgard (Vancouver, WA)
Event Summary:
Date: May 8 , 2020 until May, 10 2020
Site opens at: 12:00 AM on May 8th 2020
Site closes at: 11:59 PM on May 10th 2020
Event site:
Wahkiakum County Fairgrounds 16 Fairgrounds Rd Skamokawa, WA 98647
Click here for more information about this location such as site amenities, rules, and restrictions.
---
This is a Level 2 event.
NAME OF EVENT: Ithrapalooza
HOST: Barony of Stromgard
HOST REGION: Vancouver WA
DATES: May 8 – 10, 2020
CO-EVENT STEWARDS: Helvi av Gotland (Robin Wright) and Ronan Mac an Leagha (John Paul) 503-929-9435 / robinjwright@gmail.com
SITE OPENS: 12:00 pm (noon) Friday, May 8, 2020.
SITE CLOSES: 2:00 pm Sunday, May 10, 2020
SITE FEE: $25 Cash or Make checks payable to Barony of Stromgard, SCA Inc. The $5 Member Discount applies only to adult members (showing proof of membership). Children and youth 17 years of age and under, no charge.
SITE LOCATION: Wahkiakum County Fairgrounds, 16 Fairgrounds Rd Skamokawa, WA 98647 USA
DIRECTIONS:I-5 to Allen Street, exit 39, go West on Allen Street across bridge (street changes name a couple times, ignore these) to Hwy 4/Ocean Beach Highway. Stay on Hwy 4 for 26 miles to Skamokawa, turn Right onto East Valley Rd. Turn left on to Fairgrounds Road.
This event will feature a wide range of activities such as: Court, dancing, family activities, Equestrian Champion competition, Thrown Weapons Champion competition, Iron Trident competition, fighter classes, archery classes and Ithra classes. Standard charges per Ithra class and Ithra workbook are not included in site fee, and will be extra. Pre-registration for classes is required. Class pre-registration will include class descriptions. Each class description will denote fees for teacher-provided supplies, suggested skill level and supplies or tools participants should bring.
Ithra classes will be mainly Intermediate/Advanced levels with a few Beginner classes.Schedule of classes TBA.
This is a camping event and includes outdoor and indoor classes, showers, flush toilets & portapotties.