Hosted By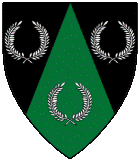 The Shire of Druim Doineann (Port Angeles – Clallam & Jefferson counties, WA )
Event Summary:
Date: May 1 , 2020 until May, 3 2020
Site opens at: 10:00 AM on May 1th 2020
Site closes at: 2:00 PM on May 3th 2020
Event site:
Clallam County Fairgrounds 1608 West 16th Street Port Angeles, WA 98362
Click here for more information about this location such as site amenities, rules, and restrictions.
---
This is a Level 1 event.
Come join the Shire of Druim Doineann for a celebration of midsummer at their 28th annual Maypole Faire!
Tournaments, Competitions, Games, A&S Demos, Family Activities, Vendors, Food and (of Course) a dance around the Maypole will be available for a weekend of festivities and fun!
When: May 1 at 10 AM – May 3 at 2 PM
Where: 1608 W 16th St, Port Angeles, WA 98363-6820, United States
For questions about the event email
Event Steward – bosnj@hotmail.com
DruimDoineann.seneschal@antir.org