Event Steward: Doc Mccloud
Hosted By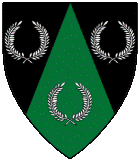 The Shire of Druim Doineann (Port Angeles – Clallam & Jefferson counties, WA )
Event Summary:
Date: May 1 , 2020 until May, 3 2020
Site opens at: 10:00 AM on May 1th 2020
Site closes at: 2:00 PM on May 3th 2020
---
This is a Level 1 event.
Come join the Shire of Druim Doineann for a celebration of midsummer at their 28th annual Maypole Faire!
Tournaments, Competitions, Games, A&S Demos, Family Activities, Vendors, Food and (of Course) a dance around the Maypole will be available for a weekend of festivities and fun!
Fires Must be 18 inches off the ground.
When: May 1 at 10 AM – May 3 at 2 PM
Where: 1608 W 16th St, Port Angeles, WA 98363-6820, United States
For questions about the event email
Event Steward – bosnj@hotmail.com
DruimDoineann.seneschal@antir.org
Registration Information
Land gabs for Maypole Please Contact Doc at 
bosnj@hotmail.com
Accessibility Information
Disabled parking is available in same area (by the restrooms).
Site Fees
Fee Type
Cost*
Camping
20
Day
13
Vendors
Regular gate fees apply
Food Vendors
Must contact Clalllam County Fairgrounds, a $50 fee is negotiated. 

*SCA Members will receive a $5 member discount off the cost listed above.

Prices are for those 18 years and older, no youth or child fees charged. Because of the change in charging there is no longer a Family Cap.

Again Same as last year the $50 fee may be subtracted from your gate fee. All Non-member charges must be covered however.

(if you have only two people in the food vendor group and they are non-members the $5 fees will still be collected.)
Event Schedule
Please refer to Face Book Schedule at: https://www.facebook.com/events/465650687544028/
Tournament Information
Dependent on Marshal Availability. 
Heavy Championship
Throwing Weapons Championship
Light Fighting Tournament
Archery Tournament
Champions are expected to make it to a practice when possible to assist in training and recruitment of new fighters.
Tournaments are to compete for a day Prize.
Youth and Family Activities
Working on games and small craft ideas.
Volunteer Information
Need Gate Personnel
Setup  – Tear down crews
Senior Marshals
Activities Personnel (Children's crafts and Games)
A&S Demonstrations
Merchant Information
Serendipity Jewelry
Wandering Eye Jewelry
Classes Offered
Looking for anyone interested in teach a class.
Emergency Preparedness Information
Come prepared for Cold, wet, hot weather as it is unpredictable this time of year.
Also it is fairly common to have high winds, please be prepared for this as well.
---
This page was last updated: March 16, 2020
This event has completed its EIF form
This event's waivers have NOT been marked as received by the Senechal's Waivers Deputy