Hosted By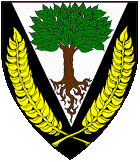 The Barony of Madrone (King County, WA )
Event Summary:
Date: April 18 , 2020
Site opens at: 10:00 AM on April 18th 2020
Site closes at: 8:00 PM on
Event site:
Scottish Rite Masonic Center (Shoreline, WA) 1207 N. 152nd St. Shoreline, WA 98133
Click here for more information about this location such as site amenities, rules, and restrictions.
---
This is a Level 2 event.
The Barony of Madrone will be holding competitions for the next Champions of the Arts & Sciences.   After this will be the justly famous Baronial Banquet.
The theme of the day is Ancient Roman, with an ancient Roman banquet presented by Madrone Culinary Guild.  Note: the A&S competition is not held to the Roman theme.