Hosted By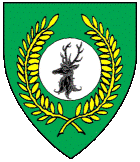 The Shire of Hartwood (Nanaimo, Campbell River, Courtenay, Port Alberni, BC )
Event Summary:
Date: April 18 , 2020 until April, 19 2020
Site opens at: 8:00 AM on April 18th 2020
Site closes at: 2:00 PM on April 19th 2020
Event site:
Aspengrove School 7660 Clark Dr Lantzville, BC V0R 2H0
Click here for more information about this location such as site amenities, rules, and restrictions.
---
Join us for Hartwood's premier educational event, the Spring University of Tir Righ Session. Enjoy a host of classes on all manner of subjects. In the past we've had classes on fibre, scribal, and culinary arts, on armouring, arrow making, leather and wood working, heraldry, bardic and dance, history and archeology, poetry and literature, administration, and much more.
Classes will be updated as soon as they are finalized. At this time, we have a couple of lectures on certain Kings of England, a workshop on bowstrings, two woodworking classes, something for leatherwork, scribal classes, a chocolate lecture, rapier classes, and heavy classes. More information forthcoming.
Master John Macandrew is organizing a garage sale at TUTR. Bring a box of items you wish to donate, mark the prices on them, and take what ever is left home with you. Any funds raised during the garage sale will be donated straight into Shire funds.
Embellishers' Challenge – Whether you are in the An Tir Embellishers Guild or want to be, you have an opportunity to challenge for advancement. Please contact Signora Aspasia Bevilaqua (FB: Eleni Harvalias; or email eharvalias@yahoo.com) with your intentions to enter up to two items.: SCA name, modern name, item name, form, and expected skill level.
Staff
Fundraiser: John Macandrew
Potluck Organizer: