Hosted By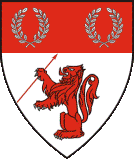 The College of Lyonsmarche (Pullman, WA & Moscow, ID)
Event Summary:
Date: April 17 , 2020 until April, 19 2020
Site opens at: 12:00 AM on April 17th 2020
Site closes at: 12:00 AM on April 19th 2020
---
Site Fees:
Weekend: Ages 18+ $20; under 18 is free.
One Day: Ages 18+ $15; under 18 is free.
$5 discount for SCA blue card members.
Marshalls-in-Charge
Heavy – HL Brother William McKenna
Rapier – HL Seamus de Mantel
Target Archery – 
Combat Archery – 
PRELIMINARY Schedule:
Thursday, April 19, 2018
3:00 pm Site Opens
Friday, April 20, 2018
12:00  Gate Opens
2:00 pm Pick up items for Iron Needle and Iron Scribe competitions any time after 2pm at Gate
Saturday, April 21, 2018
Japanese Blacksmithing Demo – HL Seiiji Takakane-
Blacksmithing using traditional Japanese forge and tools.  Stop by to watch the blacksmithing, chat about all things Japan/Blacksmithing, read some materials about medieval Japanese blacksmithing, or just have a cup of tea.  Demo will be ongoing through most of Saturday, follow the sound of the hammer!
Pewter-Casting Class – HG Clare de Lacy, OL
We will be having an amazing class on pewter-casting, taught by HG Clare de Lacy, OL. It will be held in the A&S area (near the gazebos) at 11 am. Signup is on a first-come, first-served basis just before the class begins.
Learn the history and basics of pewter alloy casting, in stone and possibly plaster, with examples and hands on practice. Cost for this class includes carving medium and a few of your finished pieces poured in pewter to take home. Tools are provided, but this is a dusty, hot activity so please wear appropriate clothes and closed toed shoes. Aprons are ideal. Attentive youth are welcome with an adult (remember, molten metal and dangerous). Those who wish to audit for no charge are very welcome. This is a two hour class and will take two hours! Class fee $10. Class limit 5. Adult (18 yrs +)
9:00 am: Rapier Armor Inspection
9:00 am: Siege Cooking Materials available at camp of HL Cler de Cieux
9:30 am to 11:30 am: Rapier War Scenarios
10:00 am: A&S Display in A&S area, small gazebos near War Field.
11:00 am Heavy Armor Inspection
10:30 am to 4:00 pm Archery field (including thrown weapons) open and Archery championship
11:30 am to 3:30 pm Heavy War Scenarios
2:00pm A&S Championship Judging at the War Field
3:00pm Siege Cooking Judging at War Field
3:30 pm Brewing Championship Judging at the War Field
6:30 pm Royal Court
Sunday, April 22, 2018
2:00 pm Site Closes
Heavy War Scenarios
Beach Assault
Both sides will assault
-Resurrections: 2 resurrections (3 lives) per person
-Archery: no archery
-Victory condition: Last man standing
Broken Field
-Resurrections: 15 minute unlimited resurrection (Done twice once with archers and once with out)
-Archery: 12 arrows per archer
-Victory condition: there will be 5 marked positions which can be held by either army. Every 5 minutes a hold will be called to count held positions. At the end of the 3rd counting the army with the highest total wins. Need to have 2 or more people with in weapon distance (archers do not count) to count as a point.
The long siege
-Resurrections:30 minute unlimited resurrection (done twice with each side defending once)
-A river will be marked out with 2 crossings (1st a bridge, 2nd a crossing that ALL will have to cross on knees) a tower in the middle of the 2 crossings.
-Every 5 minute a hold will be called and point will be given for each position held. A bonus point will be added to a random spot each hold (only know to the MIC at the time of the hold).
-Defenders archers will have 24 arrows per archer / Attackers will have 12 per archer
Back across the Bridge
-Bridge battle
-Resurrections: 2 resurrections (3 lives) per person
-Archery: no archery
-Victory condition: Last man standing
Archery Championship:
Archers! To the line!
This year, the archery contest for the Lyonsmarche Archery championship will be a fun shoot the called Robert's Flight of Diminishing Returns. The distance will be a purely random distance between 20 and 30 yards and, depending on the number of archers, should take a bit of time to get through.
String your bows, prepare your arrows, and join us Saturday morning to vie for the honor of being Lyonsmarche's next archery Champion!
A&S and Brewing Championships:
For all you wonderful artisans interested in participating in our Arts and Sciences championship this year, we have a brand new judging form. Feel free to peruse it so you will know what criteria entries will be judged on. The form can be found here: https://drive.google.com/open?id=1-fa_THQSgND9XCx5WVUe9SPA3o-2uO16 
Each person who enters the A&S championship will gain a war point for their side, and winning the championship is also worth a whopping THREE addtional warpoints. We'd like to limit entries to 2 per person so we can keep the judging on schedule. Also please note that for the Honor War Arts and Sciences Competition, be advised that all entries must have written documentation presented alongside. 
Feel free to ask any questions!
Bardic Championship:
Bards, songsters, minstrels, jongleurs, et cetera, et cetera! Hear well and heed the words of our current Bardic Champion in regards to how the newest Lyonsmarche Bardic Champion will be chosen this year at Honor War! Those who would enter the contest at least one piece is required, either song, story, instrumental, or poem. If the contestant wishes to perform two pieces they must differ in style. The piece does not have to be strictly period ,but has to stay in a period-esque vein. If two pieces they cannot be the same. If they do a song then it needs to be poetry, or story. It doesn't have to be exactly period, just stirring.
Iron Needle:
You will be provided with access to a large collection of scrap fabric and limited sewing tools. The fabric is first-come, first-serve and of a very wide variety of types and sizes. Some limited thread may also be available.
Make something. Literally anything. The only hard rules are that you can only use the fabric and material provided in addition to your sewing kit which may contain:
3 sewing needles and 15 straight pins in either a case, cushion, or book
One pair of shears/scissors no more than 5 inches long
No more wool or other fiber than you can fit into a quart ziplock bag
Chalk or charcoal for marking
Three spools or balls of thread/yarn of your choice.
You may also bring enough of the dye of your choice to color no more than 1 lb or fabric.
Materials scavenged on site (i.e. from the land) are also acceptable.
What do I make? Garb for a kiddo? Garb for an adult (some scraps may be large enough)? Largess? A favor for somebody special? It's really up to you. You may also use a provided pattern for a simple rag doll and clothing for the same dolly if nothing else inspires you.
Judging will be done in a total of three categories! Bonus points, as usual, for donating your creation to largess.
– Laurel
– Intermediate
– Novice
*If we do not get enough entrants we will condense them to two.
DOCUMENTATION
New this year, rules for documentation!
Pre-typed documentation is acceptable. Bonus points will be given, however, for hand-written sources and still further if done in a period-appearing way. Illumination will earn still even points and those points double if it was all done on site. Parchment paper and calligraphy supplies will be available.
Iron Scribe:Scribes and Heralds! This is your chance to earn war points!
Entrants will be provided with a blank piece of "parchment" paper and a table will be available with a light box, paints, brushes, rulers, square, towels, and cups for water as well as a small selection of dip-pens and ink. Additionally, we will have optional text to use for an award scroll however you are free to create a scroll for something else as well!
You will be asked to create an illuminated scroll however you interpret it. You may feverishly work the whole time, or come and go as you please, but when the clock strikes 3pm on Saturday all brushes will be put away and the judges will then pick who will earn the title of Iron Scribe! Feel free to bring books, light boxes, paints, pens, brushes, and vellum, whatever you think you may need to complete a scroll.
This can be a team project; up to two scribes/heralds may work on a single scroll!
Come and enjoy a day of competitive camaraderie as we create and draw and paint our way to glory!!
A Junior Iron Scribe selection will also be available for smalls (i.e. coloring pages to paint or color).
*Paper will be provided but you are welcome to use your own
Siege Cooking:Siege Cooking
An army marches on its stomach, or so the saying goes, and the cook reigns supreme when the feast table is laid.
Our great College has been besieged, though by brigands or defenders it is yet hard to say, and supplies are running low. But with the mighty king and gracious queen in attendance, a feast must be laid! Who will answer the call to craft a delectable offering of savory and sweet treats from the scraps that are available? Who will see their side aided in victory through their craft?
Each team will be given an identical basket of ingredients and asked to create a feast.
Some possible ingredients include a small amount of meat, oats, flour, oil, vinegar, various hardy vegetables, cream, milk, cheese, dried fruit, salt, sugar, rice, barley, and beans.
Additionally, each contestant will be given a cup of dry lentils which must feature prominently in at least one dish.
What you will need to bring: 
Up to 1/4 cup of any fresh herb, if you choose
Up to 2 Tablespoons of any dried herb or seasoning (period appropriate), if you choose.
Things to cook in, on, and with.
Stuff to serve with.
Anything to add flair to your presentation, candle are permitted.
You will be judged on:
Taste (one of the judges is not a fan of spicy food, one is a fan!)
Appearance (this includes table setting)
The apparent quantity of dishes (how much did you make?)
Number of different dishes
All dishes must be prepared on site. You may not start any dish at home. You will receive your ingredients at the site. You will have from 9 am to 2 pm on Saturday to complete your offerings. This contest may be done in teams of no more than 3 people. 
Japanese Blacksmithing Demo: 
Blacksmithing using traditional Japanese forge and tools.  Stop by to watch the blacksmithing, chat about all things Japan/Blacksmithing, read some materials about medieval Japanese blacksmithing, or just have a cup of tea.  Demo will be ongoing through most of Saturday, follow the sound of the hammer!