Hosted By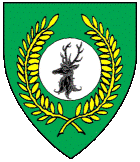 The Shire of Hartwood (Nanaimo, Campbell River, Courtenay, Port Alberni, BC )
Event Summary:
Date: April 17 , 2020 until April, 19 2020
Site opens at: 3:00 PM on April 17th 2020
Site closes at: 3:00 PM on April 19th 2020
---
Join us for Hartwood's premier educational event, the Spring University of Tir Righ Session. Enjoy a host of classes on all manner of subjects. In the past we've had classes on fibre, scribal, and culinary arts, on armouring, arrow making, leather and wood working, heraldry, bardic and dance, history and archeology, poetry and literature, administration, and much more.
Classes will be updated as soon as they are finalized; more information to come soon.