Event Steward: Duvessa of Movilla
Hosted By



The Barony of Terra Pomaria (Marion, Polk & Lincoln Counties, OR )
Event Summary:
Date: April 17 , 2020 until April, 19 2020
Site opens at: 3:00 PM on April 17th 2020
Site closes at: 12:00 PM on April 19th 2020
---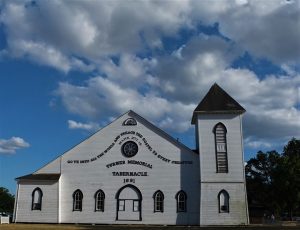 Terra Pomaria's Premier Annual event featuring fighting, feasting, camping, foolery, games, and everything fun including our Youth Championship and Baronial Bardic Championship.
This event includes the following activities and/or services:
Royal Presence - Summits
Has Merchants
Has Classes
Has an Heraldic consultation table
Offers Youth & Family activities
Has Heavy Fighting activities
Has Rapier and/or Cut & Thrust activities
Has Archery activities Has Thrown Weapon activities
Has Bardic activities
Has Arts & Sciences activities
Allows pets (check for details)
Offers a feast or meal

---
Add all events from Kingdom of An Tir to your personal calendar (ical format)
Registration Information
https://docs.google.com/forms/d/e/1FAIpQLSfnufVcH-Ctc-HGrn5RXpC-fm5H4j6SB_ouhJSLR-AgIT4d0w/viewform
We will do what we can to keep your group together. Please use the same name for the contact of the group on the pre-reg form for each person.
All cabins have a mini fridge and microwave. Many of the camping spots have electrical and water access. There is an RV dump site at the location.
If you are staying in one of the buildings, please make sure when leaving that all tables are wiped down, floors are swept or vacuumed, fridge and microwave are clean, fridge door is left open and unplugged, heat and lights are off and trash taken to the brown dumpster.
This is a very discretely wet site, all alcohol containers MUST BE PACKED OUT AND NOT PUT IN THE TRASH.
Accessibility Information
Please note on your pre-registration information if you require any ADA accommodation.
The site has many parking locations beside all of the buildings, classrooms as well as parking beside tents and lodging locations. There are ramps and wide doors. We will also have a quiet room for those who need to unplug. If lodging on site, please park your vehicle next to your camp/rv or cabin.
There is also a fenced in playground on site that is allowed to be used-parents you are responsible for your children's safety and well-being.
Site Fees
Fee Type
Cost*
Gate
 
Adult Weekend GATE only

$25

Adult Daytrip GATE only

$15

Youth (Daytrip and weekend up to age 17) GATE only

$0

Food

Full Weekend Meal Plan

$30

Friday Dinner

$5

Saturday Breakfast

$5

Saturday Lunch

$5

Saturday Dinner (Feast)

$15

Sunday Breakfast 

$5

Lodging

Bed (beds are shareable up to 2 people)

$15

Bed Share (please mark on pre-reg form)

$0

Tent Camping (per space, not person)

$15

RV Space

$15

Tent Sharing/ RV Space Share (please mark on pre-reg form)

$0

*SCA Members will receive a $5 member discount off the GATE cost listed above.

Lodging and meals are the same price (no discount) for members and non-members.

Please specify on pre-registration who you are camping with and if sharing bed/rv/tent space. Listed on form as Reservation Contact Name.

Beds on site are either single, or double sized. We will do our best to keep your group together.
Event Schedule
| | | |
| --- | --- | --- |
| Time | Activity | Location |
| 3:00 pm Friday | Gate Opens | Tabernacle – big white building |
| 6:00 pm Friday | Dinner | Jubilee Hall |
|   |   |   |
| 3pm Saturday | Gate Closes | Tabernacle |
|   |   |   |
| 6pm Saturday | Dinner | Jubilee Hall |
|   |   |   |
| 12:00 noon Sunday | Event closed | Please be off of site by this time. |
|   |   |   |
Meal Information
Kitchen Stewards are: Duchess Zanobia Fiorentini and Master Angus Tyresson. When pre-registering please include any dietary concerns.
Please note meals are sold via pre-registration. We will have a very limited number of meal tickets at gate.
Please bring your own feast gear, there is some loaner gear on site. We can wash everything so you don't have to worry about what to do with the dirties.
Meal ticket for all meals $30
Friday dinner $5
Saturday Breakfast $5
Saturday Lunch $5
Saturday Dunner $15
Sunday Breakfast $5
Friday:
Dinner-
Beef and barley stew – Beef, barley, green beans, onions, celery, carrots. garlic, black pepper, salt, bay leaf, beef broth
Vegetarian barley stew – barley, green beans, onions, celery, carrots, garlic, black pepper, salt, bay leaf, vegetable broth.
Bread (gluten free option)
Saturday:
Breakfast-
Sausage frittata – eggs, pork sausage, cheddar cheese, cows milk, black pepper, salt, garlic
Vegetarian frittata – eggs, cheddar cheese, cows milk, mushrooms, bell pepper, green onions, garlic.
Scrambled eggs
Parsnip cakes – parsnips, eggs, almond flour, salt, pepper, parsley, butter
Oatmeal
Fresh fruits
Lunch-
Chicken and fig tart – Chicken, figs, Gouda cheese, egg, flour, shortening, salt, black pepper, cinnamon, clove (gluten free option)
Mushroom and cheese tart – Mushrooms, Swiss cheese, garlic, egg, salt, black pepper, cinnamon, clove (gluten free option)
Assorted meats
Assorted cheeses
Assorted breads (gluten free option)
Fresh and pickled vegetables
Mixed green salad
Dinner-
Smoked pork sausage – pork shoulder, white pepper, black pepper, mace, ginger, marjoram, mustard powder, cardamom, caraway, hog casings
Smoked vegetarian sausage – mushrooms, lentils, grape seed oil, onions, garlic, thyme, oregano, breadcrumbs (gluten free), tomato puree, worcester sauce, celery salt, eggs, black pepper, salt, vegetarian sausage casing.
Beef meatballs – Beef, onion, garlic, egg, bread crumbs, parsley, mint, cinnamon, red wine, barley powder.
Sauerkraut – cabbage, salt, caraway seed
Assorted mustard
Fried beans with bacon – garbanzo beans, bacon, salt, parsley (vegetarian option)
Cucumber salad – Cucumbers, salt, vinegar, sour cream, dill
Bread (gluten free option)
Sunday:
Breakfast-
Scrambled eggs
Baked bread pudding (french toast – Almond milk, eggs, cinnamon
Bacon
Oatmeal
Fresh fruit
Tournament Information
Children's Champion Tournament consisting of Archery, Games, Heraldry, A&S, Bardic entries. 
Baronial Bardic Championship
Heavy Weapons Bar Brawl
This year the

Bar Room Brawl

will be a buy-a-life tournament! Weapons under 30 inches no shields or bucklers.
In honor of Sir Dublin: $5 gets you an extra life, $20 buys everyone another round (life) and everyone shouts "To Dublin". Cash or check only. This is separate from the Stumpface Skirted Brawl.
How many rounds will you go? Will you buy a round for the house and give newer fighters an opportunity to get more experience?
The Yaegar Stumpface Memorial Skirted Brawl
is open for any and all non-carded fighters. The rules are you must wear one of our hooped skirts and use only the weapons provided (padded pool noodle type). The winner of the tourney gets bragging rights and carries the Spoon of Awesome for the next year.
Fencing and Cut and Thrust
There will be a fencing tourney and a cut and thrust tourney. Information will be announced shortly.
Youth and Family Activities
All children are encouraged to participate in all activities even if not competing in the championship. During activities that are scored, children who are competing for the championship will go first to compete for the points; however, all children can participate. Please note that all parts of the championship are voluntary. Basically if a child doesn't have an entry for that part of the championship, they just don't get points for that part.
The Baronial Children's Championship consists of a tourney where certain items are required to be created ahead of time.
1 Heraldry that is complete with name and a recognizable device. Documentation not required but is nice to have.
2 An A&S entry. This entry can be in any format and can be doubled as the letter of intent or the heraldry item if so chosen.
3 An Archery shoot consisting of a round of 6 arrows shot and scored.
4 Games of Chance- Skittles will be played on the original Sir Dublin board Skittles Board, with points calculated.
5 Bardic entries of any type, a song, a dance, a story, playing an instrument or any other bardic performance. 
Volunteer Information
There are many opportunities to volunteer for this event including pre-event set up, fire watch, town cry and gate. Please contact us if there is anything you would like to volunteer for.
Seeking 2 People for Kitchen Crew! Duties will be primarily washing dishes after and between each meal. Please contact the Kitchen Stewards or Event Steward to volunteer. (meals will be included for your contribution to the event staff).
Merchant Information
Merchant spaces are available. We will have room for merchants to set up either inside or outside. Merchant fees are $10 or an item donated to largess. Please send info to Keridwynm@gmail.com to reserve merchanting space. (please also mark the box on the pre-reg form)
Classes Offered
Class list will be updated and posted as soon as available.
Emergency Preparedness Information
There is an AED located in the Jubilee Lodge near the Kitchen and a second one located in the Tabernacle. Additionally EMS, Fire and Police are within 5 minutes of the site. The airport with emergency heli-vac is within a 10 minute drive. The closest hospital is within 15 minutes of site via ambulance. Please call 911 and notify a member of event staff if you have an emergency.
---
This page was last updated: March 16, 2020
This event has completed its EIF form
This event's waivers have NOT been marked as received by the Senechal's Waivers Deputy