Event Steward: Mistress Fiona ingen Conchobair
Hosted By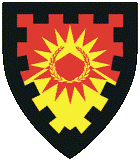 The Barony of Vulcanfeldt (Yakima County, WA)
Event Summary:
Date: April 3 , 2020 until April, 5 2020
Site opens at: 12:00 PM on April 3th 2020
Site closes at: 3:00 PM on April 5th 2020
---
Registration Information
Land reservations and RV reservations are due to Lord Eberhardt Heinrichssohn (Aaron Boltz) by March 15, 2020.  Fill out the land reservation form, available at https://drive.google.com/open?id=11rXzQA8kgAZ9Y8YX75ICHflb-P1g7hV49PMX89Fvyg0 and email to:  eberhardtheindrichson@gmail.com
Site Fees
Fee Type
Cost*
Adult
25.00
Children-<17
Free
Day fee
15.00
*SCA Members will receive a $5 member discount off the cost listed above.
Volunteer Information
Volunteer opportunities are many and varied, and volunteers are always appreciated.  As always, gate needs volunteers, as will marshals, water bearers, heralds, and equestrian ground crew.  Since this event offers such a wide variety of activities, there should be something to satisfy every service junkies dreams.  Sign up sheets will be at gate.
Merchant Information
If you are interested in being a merchant at Baroness War … contact me at pottery@reannagteine.com for more info
There is no merchant fee for this event.  We ask for a donation of an item for largesse instead.
---
This page was last updated: March 16, 2020
This event has completed its EIF form
This event's waivers have NOT been marked as received by the Senechal's Waivers Deputy