Hosted By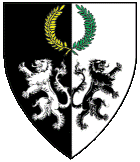 The Barony of Lions Gate (Vancouver, BC )
Event Summary:
Date: March 21 , 2020
Site opens at: 12:00 AM on March 21th 2020
Site closes at: 11:59 PM on
Event site:
Lions Society West Langley Hall 9400 208 St Langley, BC V1M 2Y9
Click here for more information about this location such as site amenities, rules, and restrictions.
---
Join the populace at the hunting lodge of Dread Baron Cyneric and Delightful Baroness Arianna as they select their new champions of the Arts, Bardic and Games.
In the evening we will have a  potluck tavern with more games, dance and revelry.
Please note as a park site there is to be no smoking in the parking area, all smokers please use the "smokers lounge" out of the North West Door (it will be labeled) 
Special Occasion License, no outside alcohol will be permitted