Hosted By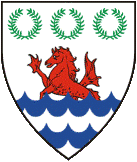 The Barony of Stromgard (Vancouver, WA)
Event Summary:
Date: February 29 , 2020
Site opens at: 11:00 AM on February 29th 2020
Site closes at: 10:00 PM on
Event site:
Camas Community Center 1718 SE 7th Ave Camas, WA 98607
Click here for more information about this location such as site amenities, rules, and restrictions.
---
This is a Level 1 event.
Feast and Arts and Science Championship for the Barony of Stromgard
This event is moving from Feb 8th on the calendar to Feb 29th
Site opens at 10:00 am and closes at 10:00 pm
Site Fee: Adult SCA Members- $10.00
Non member -$15.00
Children 17 and under free
Senior discount of $5.00
Feast Ticket: Adult $10.00
Youth 12-17 $5.00
Children under 12 free
Please make checks payable to Barony Of Stromgard, SCA inc.
Come join us as we celebrate and remember the founding of our Barony!
This day of feasting and revelry will include the Arts and Sciences championship, an armor and fighter workshop, a variety of classes, our silent auction and a children's bardic competition.
You are also welcome to participate in the largesse "tax paying" processional for Their Excellencies of Stromgard if you desire.
Our feast will include meals from the Viking migration era.