Event Steward: Dagmar Thorfinrsdottir
Hosted By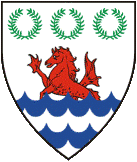 The Barony of Stromgard (Vancouver, WA)
Event Summary:
Date: February 29 , 2020
Site opens at: 11:00 AM on February 29th 2020
Site closes at: 10:00 PM on
---
Stromgard Founding Revel and StormMaker Championship
Come join us as we celebrate and remember the founding of our Barony!
This day of feasting and revelry will include the Arts and Sciences championship, an armor and fighter/combat workshop, a variety of classes, our silent auction and a children's bardic competition.
You are also welcome to participate in the largesse "tax paying" processional for Their Excellencies of Stromgard if you desire.
Our feast will include meals from the Viking migration era.
Please feel free to contact the event steward with any questions
Site Hours:
Site opens at 10:00 am and closes at 10:00 pm
Site Info:
Discreetly wet (period containers only).
Small amount of gold Key will be on hand at founding. For large party needs, please contact Goldkey before the event to ensure your needs are met.
Event Staff:
Event Steward: Dagmar Thorfinrsdottir (Stephanie Warren)  – stephaniefaith86@gmail.com / (951) 333-1880
Gate Coordinator: Ælfwynn Fiske (Di Anicker) – Aelffriend@gmail.com
Baron and Baroness:
Court Coordinator: Alina of of Folkstone (Linda Kline) – baronessalina(at)gmail.com
Feast Cook:  Ceara ingen Chonaill (Carolyn Trontoski)  – baronessceara@yahoo.com / (949) 702-6182 
Gold Key: Kata of House Bread (Breanna Quinones) – Breanna_q@live.com /(623) 853-5479
Site Location:
Camas Community Center
1718 SE 7th Ave
Camas, WA 98607
Directions to Site:
Take Highway WA-14 East toward Camas, WA.  Take Exit 14 towards Union St.  At the traffic circle, take the 3rd exit onto SE Union St. Next traffic circle, take the 3rd exit onto SE 8th Ave. Turn right onto Polk St.  The parking lot will be on the right and over-flow parking is on the left.
Accessibility Information
Wheelchair ramp is by the parking lot. 
Site is on a single level. 
There are limited handicap spots available. 
If you need handicap parking please contact event steward to reserve a spot – Dagmar Thorfinrsdottir  – stephaniefaith86@gmail.com / (951) 333-1880
Site Fees
Fee Type:
Cost:
Adults
$15.00*

Children 17 and under

Free
 
 
*SCA Members will receive a $5 member discount off the cost listed above.
*

Senior and Student discount of $5.00

 
Feast Fee:
Cost:
Adults
$10

Youth 12-17

$ 5

Children under 12

Free
 
 
Please make checks payable to Barony Of Stromgard, SCA inc.
Paypal will not be available.  Cash or check only.
If bringing children to whom you are not parent or guardian, make sure all paperwork needed at gate is completed by parent/guardian prior to event.
Minor Medical Waiver  – https://antirsca.sharepoint.com/sites/library/Documents/Forms/AllItems.aspx?id=%2Fsites%2Flibrary%2FDocuments%2FSeneschal%20Public%20Web%20Documents%2FForms%2F04%5FMinorMedical%5FUS%2Epdf&parent=%2Fsites%2Flibrary%2FDocuments%2FSeneschal%20Public%20Web%20Documents%2FForms&p=true&originalPath=aHR0cHM6Ly9hbnRpcnNjYS5zaGFyZXBvaW50LmNvbS86Yjovcy9saWJyYXJ5L0VVX25qZmFZNEY5SW1CdV9kdlZ5cDRzQk9ZWlhpWEMybUxNemsxeE0zT1ZrNHc_cnRpbWU9TWVweGJReXgxMGc
Minor Consent to Participate Form – https://antirsca.sharepoint.com/sites/library/Documents/Forms/AllItems.aspx?id=%2Fsites%2Flibrary%2FDocuments%2FSeneschal%20Public%20Web%20Documents%2FForms%2F05%5FMinor%5FConsent%2Epdf&parent=%2Fsites%2Flibrary%2FDocuments%2FSeneschal%20Public%20Web%20Documents%2FForms&p=true&originalPath=aHR0cHM6Ly9hbnRpcnNjYS5zaGFyZXBvaW50LmNvbS86Yjovcy9saWJyYXJ5L0VhVnFkdU1iYUZOT2tLS2F3d0t5QS1rQnZmbTc5RGRZWDZ4MTF5enpIRkswdXc_cnRpbWU9RzBMTGdneXgxMGc
Event Schedule
Time
Activity
Location
10:00 AM
Site Opens to Populace
 
11:00 AM
Morning Court- A&S championship starts
 
12:45 PM
Children's Bardic Presentation
Children's area
1:30 PM
Lunch
 
2:00 PM
Adult Bardic Competition/ Presentation to populace and B&B
 
3:30 PM
A&S championship over
 
4:00 PM
Evening Court – Largesse 'Tax' processional
 
5:30 PM
Feast Begins
 
10:00 PM
Site Closes
 
 
 
 
*All times and activities subject to change
Meal Information
Served Feast
Greetings from your cooking guild mistress.
The feast for Founding Revel is a of Viking, Rus Viking and Ukrainian dishes with the exception of the 'salmon patties'. That recipe was gleaned from the internet and several versions tried and tasted unction a pleasant one was achieved.
Many of the foods here are concept ideas since we have no written information on how things were prepared to eat. We do know what they ate, is found from archeological finds.
Men and women of the north enjoyed fresh vegetables and wild greens in the spring and summer. Autumn and winter they ate root vegetables if there were any left along with ripe berries. Oats and Rye were grown in their climate. They also enjoyed fish-lots of fish: smoked, fried, salted, pickled, dried, baked, caviar and so on. Duck, geese and other fowl along with pork and beef were also eaten.
I do not think the dessert cookies are as sweet as our modern tastebuds would like, this is done on purpose to make a more period flavor and expierence.
The menu is vegetarian friendly, however if you have gluten, egg or dairy issues, you will need to provide for yourself those items.
Menu and Ingredient list:
Beef Borscht: beef, olive oil, salt, broth, beets, onion, carrots, parsnips, bay leaf, black pepper, garlic, cabbage. Sour cream and minced parsley for garnish.
Vegetable Stew: same as above without the beef
Mushroom Piroshky: mushrooms, onion, garlic, white wine, vegetable broth, butter, salt and pepper. Crust: sour cream, eggs, butter, salt, white flour
Second Course;
Baked Ham: ham, mustard for baking
Fish stewed in ale: fish, leeks, butter, lime, lager
Buttered Turnips: turnips, butter, salt, kale
Savory Roasted Squash: butternut squash, salt, cumin, pepper, garlic, vegetable oil
Salmon Patties: sunflower seeds, lemon juice, garlic, dill, carrots, celery, onion, seaweed flakes, almond flour, salt
Pumpernickle bread: white flour, rye flour, yeast, water, molasses, sugar, butter and salt
Flat Bread: flour, yeast, sugar, milk, egg, salt, butter
honey butter: butter, honey
Third Course:
Rye Cookies: butter, brown sugar, rye and oat flour, baking powder, salt, xanthan gum, milk
Almond Cookies: butter, confectioners' sugar, allspice, egg, vanilla, lemon zest, almond flour, toasted almonds
Hazelnut cate with Honey Syrup: Cake-eggs, sugar, vegetable oil, plain yogurt, oat flour, hazelnuts, walnuts, baking powder, cinnamon, zest of orange and lemon, blanched almonds
Syrup- sugar, honey cinnamon, lemon, brandy
Spiced Water: sugar, fresh ginger, cinnamon, nutmeg, cloves, pepper corn, long pepper
Tournament Information
StormMaker Tournament
Artisans, Craftspersons, Philosophers & Scientists are hereby invited to test their skills and vie for the Arts & Science Championship of Stromgard.
Competitors shall face Three Challenges:
Present a Finished Project with appropriate documentation.
Present a Work-in-Progress to demonstrate the process involved in creating & doing a project.
On-Site Surprise Challenge which will be a timed activity wherein competitors create items on the spot using Mystery Materials
from Goodie Boxes.
Please Note – Their Excellencies have removed the mandatory fire component requirement from the competition.  However competitors still may choose to build/use fire for their projects.
To assist in planning for the Goodie Boxes, please let Her Excellency know that you plan to compete in this championship competition – stromgard.baroness@antir.org
Youth and Family Activities
A variety of games and crafting materials will be available to children and youth throughout the day.
Children's Bardic Competition
Children are invited by their Excellencies to:
Choose or create their own story
Make a puppet of a character in their story with materials provided
Perform a short puppet show of their story.
Children will receive Prizes for performances !!
Volunteer Information
Gate Assistance Needed – Contact Gate Coordinator – Ælfwynn Fiske (Di Anicker) – Aelffriend@gmail.com
Assistance needed in the Kitchen – Contact Feast Cook – Ceara ingen Chonaill (Carolyn Trontoski)  – baronessceara@yahoo.com / (949) 702-6182 
Help with Set up and Take Down – Contact Event Steward – Dagmar Thorfinrsdottir (Stephanie Warren)  – stephaniefaith86@gmail.com / (951) 333-1880
Classes Offered
Cards, Dice & Boards – Teacher: Her Excellency Vivien of Three Mountains
How to play some subversive and occasionally illegal period games" AND immediately following 
Making your own 9 man Morris board. Portable, durable and "small enough to play under the Bishops nose" 
Illuminated Initials – Teacher: Lady Tatiiana
Learn how to make beautiful, colorful capital letters. See examples and then make one of your own!
Introduction to Court in An Tir – Teacher: Viscountess Alina
This will be an open class to all. Have you ever wanted to learn about what goes on in front and behind the scenes? This is the opportunity to ask any and all questions about not only the behind the scenes but the different formats of being the coordinator for a court both at the Baronial and Kingdom level.
Heralds Table
There will be a consultation table near gate available to help and answer questions about device & name submissions
Armoring/Fighter Workshop at Founding Revel
This is the place to:
Come work on armor.
Learn new tips and tricks for armoring.
Purchase rattan and make a new sword. (Chingis will also have pickle barrels available) –
Talk to knights about tactics, ask questions about fighting (Sir Sun Jiang will be teaching glave and Sir Rayner will help you with your footwork)
Pick a pick up fight with a fellow fighter
Tables and a variety of tools will be available so bring your gear. This space is available to all styles of fighters needing to work on armor/weapons
Basket Auction
Once again we will be holding a 'basket auction' to benefit the Baronial Travel fund. This is the fund that helps support both Their Excellencies travels and upkeep and transportation our Castle and Baronial Trailers to events . We are looking for seeking donations of items to be auctioned off.
Have you gone through your SCA stuff, do you have an extra set of feast gear you would like to donate for auction?
Do you have any carpets t
hat you have that have been sitting around for over 10 years that you haven't or don't use are still in good condition ? I do , Any additional Fabric that you are not using? Extra feast gear, furs , pottery, or wooden knickknacks? All of these would be amazing items to donate to raise money for the Baronial Travel fund.
Above are just examples of things that can be donated. Please contact me either on FB or via email at baronessalina(at)
gmail.com
you wish to donate.
We will be holding a live auction during dinner for a few of the times also .
Bardic Presentation at Founding Revel
Calling all Bards!'
Present your original piece inspired by a member or group in the Rivers Region. The performance can be of any style, a solo or duet and no more than 10 minutes long.  Their Excellencies will select the Bard who will represent Stromgard until next Founding Revel. This will be the start of a new tradition here in Stromgard!
Any Further Questions please contact Rostislav Nairmontov (Cody Payne) – (360)904-4777, Text only please.
---
This page was last updated: February 16, 2020
This event has completed its EIF form
This event's waivers have NOT been marked as received by the Senechal's Waivers Deputy