Hosted By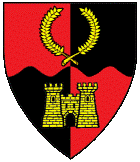 The Shire of Dregate (Omak, WA )
Event Summary:
Date: February 22 , 2020
Site opens at: 12:00 AM on February 22th 2020
Site closes at: 12:00 AM on
Event site:
Mt. Olive Grange 317 N Main Riverside, WA 98849
Click here for more information about this location such as site amenities, rules, and restrictions.
---
This is a Level 2 event.
Dregate invites you to our Festival of Red Lanterns ( or Chinese New Year). A few workshop type classes, socializing and an amazing Feast will be held in Riverside WA at the Mt Olive Grange Hall. Merchants are welcome to attend, space is limited so reserve early.
A silent auction will be held during the feast.