Hosted By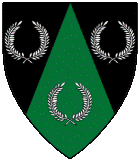 The Shire of Druim Doineann (Port Angeles – Clallam & Jefferson counties, WA )
Event Summary:
Date: February 15 , 2020 until February, 16 2020
Site opens at: 12:00 AM on February 15th 2020
Site closes at: 11:59 PM on February 16th 2020
---
This is a Level 2 event.
We humbly invite all to attend Feast or Famine III, 2019 in the Shire of Druim Doineann. We strongly encourage vendors to contact DruimDoineann.Seneschal@antir.org or one of the Shire Officers to per-confirm events you want to attend so we can plan accordingly (This year we are waving vendor fees, regular event fees still apply). You should see Bardic competition, A&S competition, games and much fun shall be had.
Food, and games, A&S competitions in food and weapons, clothes and others