Hosted By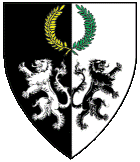 The Barony of Lions Gate (Vancouver, BC )
Event Summary:
Date: February 8 , 2020
Site opens at: 12:00 AM on February 8th 2020
Site closes at: 12:00 AM on
Event site:
BC Maritime Employers Association Waterfront Training Centre 11000 Twigg Place Richmond, BC V6V 2H4
Click here for more information about this location such as site amenities, rules, and restrictions.
---
This is a Level 2 event.
f you're interested in Doing Things, we will have A&S display space, performance opportunities, and both TUTR and Youth classes.
Everyone else, remember to bring your applause and your enthusiasm, and we look forward to seeing you!