Hosted By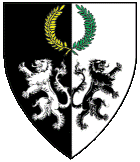 The Barony of Lions Gate (Vancouver, BC )
Event Summary:
Date: February 8 , 2020
Site opens at: 8:30 AM on February 8th 2020
Site closes at: 6:00 PM on
---
Have you ever wondered how to present at Arts and Sciences events?  How do they come up with their displays, their documentation and creations?  How do you choose and present at Bardic, whether it's at a circle, or competing for a Championship?
Wonder no more!  Come to Lions Stage with what you have so far and have your questions answered!  Have you no idea of what to present? or expect while presenting? Come and ask your questions!
Do you feel too new to ever do ANYTHING like THAT?  Come and see how it's done and learn that you too can participate in Arts and Sciences joyfully and offer up a new thought or direction into our culture of history!
Lions Stage is where you come to gain feedback and answers to Baronial Competitions, Displays and Presentations!  We will have our Champions and experienced Arts and Sciences mentors available for chatting with and gaining the tips and tricks they've gleaned through their experiences!
Note this is a one day event.
What you will find at this event:
Dr. Carus' Museum of Arts and Sciences – Dr. Carus has amused, entertained and amazed us over the years with creative, ingenius and hilarious presentations!  Now come and see many of his working displays with .. ahem… documentation of all sorts! From the Lions' Roar! to the Lionsgator Mousetrap! and all other fun workings!  
 Arts and Sciences displays including experienced presentors showing:  How Do You Do It? and those seeking assistance and feed back (Help! What do I need to learn!) 
Day Food by the Honourable Lady Briana Cassia for a modest price.
Courtiers and Sergeants – Come hear what these Representatives of the Barony of Lions Gate have to offer, what they do for our fine Barony and why YOU would make an excellent addition to their membership in time!  Q&A time!
Personae Lightning Talks throughout the day – How they created them, why and what it's all about!

Bardic Presentations throughout the day – present your pieces for the entertainment of all and receive experienced feedback to gain insights on how to win competitions!
Novus and Youth And Family Achievement (YAFA) classes, including costuming, and games!
TUTR Classes – see the class list below!