Event Steward: Lucia Robertsdottir
Hosted By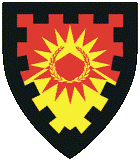 The Barony of Vulcanfeldt (Yakima County, WA)
Event Summary:
Date: February 1 , 2020
Site opens at: 12:00 AM on February 1th 2020
Site closes at: 12:00 AM on
Event site:
Kittitas Valley Event Center – Manastash Rm/Heritage Ctr 901 E 7th Ave Ellensburg, WA 98926
Click here for more information about this location such as site amenities, rules, and restrictions.
---
This is a Level 2 event.
The Barony of Vulkanfeldt is in need of a new Rapier Champion and Heavy Champion! Our current champions have served us well, and seek to provide another with the opportunity to fill their valiant shoes. Do you have the mettle to raise your steel and vie for Rapier Champion? Or raise your sword and sheild to become the next Heavy Champion? If so, we would love to see you at our Rapier Champion Tourney, Heavy Fighter's Championship and celebratory feast. Not interested in fighting? The Barony of Vulkanfeldt wishes to find a new A& S Champion as well, do you have the artisan wares to enter? Please join us for a day full of fighting, dancing, and noshing! Please bring your own feasting gear.
Masque & Steel 2020 Schedule
**As always, subject to change…
10 AM – Doors Open
11 AM – Armor Inspection (heavy)
11:30 AM – Opening Court
12 PM to 2:30 PM – Heavy Championship
12 PM – Classes Begin
2:30 PM – Armour Inspection (rapier)
3 PM – FEAST
3 PM – Rapier Championship
5 PM – Closing Court
7 PM – Site Closes
**Please note this is tentative and will probably be adjusted and finalized closer to the date. If you have any questions/concerns please message the event steward.**
Registration Information
Pre-Registration/Reservations not available.
Accessibility Information
Site is wheelchair accessible.
Site Fees
Fee Type
Cost*
Adults
$20
Children 17 & Under
Free
 
 
*SCA Members will receive a $5 member discount off the cost listed above.
Event Schedule
**Please note this is tentative and will probably be adjusted and finalized closer to the date. If you have any questions/concerns please message the event steward.**
Time
Activity
Location
10:00 AM

Site Opens

 
11:00 AM
Armor Inspection – Heavy
 
11:30 AM
Opening Court
 
12:00 PM
Heavy Championship Begins
 
12:00 PM
Classes Begin
 

1:00 PM

2:30 PM

PayPal Training

Rapier Armor Inspection Begins

 
3:00 PM
Feast Begins
 
3:00 PM
Rapier Championship Begins
 
5:00 PM
Closing Court
 
7:00 PM
Site Closes
 
Meal Information
FEAST INFORMATION!!
There will be snacks and soups available during the day. Crockpot soups provided by the populace of the Barony of Vulkanfeldt.
FEAST:
Please NO bread, this will be provided by the event steward.
By MUNDANE last name:
A-G Fruit/Veggie tray, meat/cheese tray**
H-M Salad/Side dish (to feed 8-10)
N-S Casserole or main dish (to feed 8-10)
T-Z Dessert Item (to feed 8-10)
**Snack items (A-G) to be out during classes & rapier tournament.
FEAST items should be out about 2:45 PM, feast starts at 3 PM.
—>> There is a small kitchen on site. One refrigerator and stove/oven. For items that need to be kept hot, we recommend a crockpot or roaster oven. Please message the event steward for additional questions. <<—
Tournament Information
Rapier Championship –
Without giving away too much, fighters should plan on about 2 hours of fighting. With a championship round at the end. Fighters will be awarded points throughout, to be announced the day of the event.
Fighters will have the opportunity to be awarded extra points by Her Excellency. How, you wonder? This event is "Masque & Steele". Fighters should bring a masque to wear during introductions for Her Excellency, Baroness Aesa to admire and score.
If you have questions regarding the tournament, please refer to Salvador Rodrigo de Granada.
Heavy Championship – Our current Baronial Champion, Hammar, will have a tourney that will be round robin with top two fighters in the Championship Round. Please bring multiple weapons! Good Luck fighters!
A&S Championship –
The theme will be "4". Competitors can decide what that means to them. Can be 4 pieces of something or 4 colors or elements in one design.
Please include documentation with your entry.
Barony of Vulkanfeldt needs a new Youth A&S Champ!
Any youth A&S can enter 3-17 age range. Documentation not required but encouraged. A description is needed.
Youth and Family Activities
There will be a youth A&S table.  This great idea comes from His Grace Styrkkar!!  All youth are invited to bring their A&S projects to be on display for all to see!  
Volunteer Information
If you are interested/available for set-up/clean-up, gate assistance and assisting with Lists, please reach out to the event steward.
Merchant Information
Due to space limitations, there will not be merchants.
Classes Offered
CLASS SCHEDULE
All Classes will begin at noon.  Please see each class description for materials needed, cost and limit (if one) of participants.
Viking Wood Carving – Baron Rurik Gjafaldsson
A beginner's overview of Viking wood carving and the different styles of carvings throughout the Viking age. We will also review the types of wood used in Viking crafts and the tools used by Viking craftsmen. We will then carve a simple design in the top of a Viking sliding top box based on a mid 10th century example found in Christchurch Place, Dublin, Ireland.
Cost: $5-10
Class Limit: 6
Seam Embellishment 101 – HL Dana Chathair Saibhin
Low-key, hands-on class (no authenticity documentation provided) in which you learn how to do three seam-embellishment stitches: couching, stem stitch and herringbone stitch. **Please bring sewing needles and scissors; seams and threads will be provided.**
Cost: Free
Class Limit: 6
How to make a chair cover… 
Or "Hide your mundane folding chair" – By Baroness Æsa  Ormriauga of Vulkanfeldt
Supplies: approximately 3 1/2 yards of 54″wide Fabric (Pre-wash, Dry and Iron), 
3 1/2 yards Muslin for liner (optional but recommended). If you have scissors or pins bring them, if not I will have some available to borrow.  
Cost: Free
Class Limit: None
Looking forward to helping you customize, decorate and hide your chair in style and comfort. You can even add heraldic fun if you like. (My personal favorite: added pockets) 
---
This page was last updated: January 17, 2020
This event has completed its EIF form
This event's waivers have NOT been marked as received by the Senechal's Waivers Deputy