Hosted By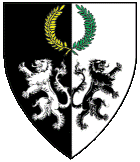 The Barony of Lions Gate (Vancouver, BC )
Event Summary:
Date: December 7 , 2019
Site opens at: 12:00 AM on December 7th 2019
Site closes at: 11:59 PM on
Event site:
Semiahmoo Fish and Game Club 1284 184 st Surrey, BC V3S 9R9
Click here for more information about this location such as site amenities, rules, and restrictions.
---
This is a Level 2 event.
As winter closes in and the nights grow ever longer please join your friends and family in a joyous feast to celebrate all that is good in this world. Good food, good friends, good times to be had by all.
Site fee: $20
Feast: $20
member discount $5