Event Steward: Elphin o Flaithbheartaigh
Hosted By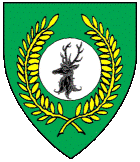 The Shire of Hartwood (Nanaimo, Campbell River, Courtenay, Port Alberni, BC )
Event Summary:
Date: November 23 , 2019
Site opens at: 10:00 AM on November 23th 2019
Site closes at: 10:00 PM on
Event site:
Lighthouse Community Hall 240 Lions Way Qualicum Beach, BC V9K 2E2
Click here for more information about this location such as site amenities, rules, and restrictions.
---
Weihnachten
Mistress Winter gently sighs her waking breath across the land leaving the magical glow that only the season of cold can bring. Mother Summer steps into her home and gently lays her head to rest as she pulls her arms close and begins her long slumber.
In Hartwood, we too have taken to our homes, escaping the chill of Mistress Winter, and embracing the warmth of home, hearth, friends and family. We look for reasons to celebrate, and what a better reason than to celebrate the end of harvest and the time of renewal.
We invite you to Weihnachten in our Medieval German Hunting Lodge.
On this day, we invite the Scholars, Bards and Craftsmen to bring forth their best and compete as Champions of Hartwood.
The day is filled with activities for the smallest to the tallest and the youngest to the oldest. We invite you to join us in medieval games, stroll the merchants, decorate cookies, participate in duels with sword, learn traditions of old, decorate our Weihnachten tree, drool over our Yule chest and enjoy a light lunch with friends.
In the evening, Master Godfrey von Ravensburg will reveal the meal which scents have tempted you all day. To entertain you as you dine, we will have the finals of our rapier tournament. Bid on your favourite fighter, perhaps you will win the stunning prize donated by the Artisans of Hartwood.
We tempt you with this brief tease and encourage you to keep watch for further missives as the date draws near.
The festivities begin at 10am on Saturday November 23, 2019 at the Lighthouse Community Hall 240 Lions Way, Qualicum Bay, BC.
Event Stewart Ban tiarna Elphin o Flaithbheartaigh invites your queries at elphinoflaithbheartaigh@gmail.com
Bis zu diesem Tag
Site Fees
There are only 110 seats available for the feast and 10 for off board, pre-registration and payment is required. Please contact Joncvrouwe Cunegonda at hartwood.events@tirrigh.org to purchase your feast ticket. Cut off for feast ticket purchase and payment is November 1st.

Please note the Site fee is in addition to the Feast fee. Feast fees require pre-registration; site fees will be collected at gate.
| | |
| --- | --- |
| Fee Type | Cost |
| Adult – Site | $15 (SCA Members will receive a $5 member discount) |
| Minors – Site | Free |
| Adult – Feast | $15 |
| Youth (12-18) – Feast | $10 |
| Children (0-11) – Feast | Free |
| Off-Board | $5 |
Meal Information
The menu will be updated the first week of October.
Tournament Information
Three Championships will take place at Yule, and additionally a rapier competition. More information to come.
Bard

Bards have been asked to keep a list of what we have participated in throughout the year; Time, Place, and activities such as teaching, learning, or participating in circles. Bring this record, and at Yule offer one presentation; it can be static, such as a written poem, or a performance piece. Pieces will be adjudicated.
Craftsman
Gentles are asked to bring six made items for largesse. The populace will be asked to choose which they would best like to receive.
Scholar
Calling all Hartwood Scholars! We will be hosing our first Scholar's Championship at this year's Yule. The competition will consist of writing one paper on any topic within the scope of your SCA time period and country. The paper should be between three and five pages long which includes a bibliography of your sources. Your subject doesn't have to be something your persona would have done or owned but something they would have been aware of from your country and time period.
Those wishing to enter must advise me no later than Oct 23rd with their intent to enter and the subject (including country and time period) of your entry. You must have an electronic copy of your entry to me no later than November 9th. This will allow me to line up appropriate judges.
At the event you should bring at least three copies of your documentation and be prepared for a 30 minute presentation which will include a brief presentation on your persona (country and time period), your presentation, and then a question and answer period.
Once the judges have your document they will review for:
Initial impression of the paper,

Paper was presented in a logical and clear manner (good layout of text/pictures, easy to follow,

Paper enhances understanding of period topic,

Bibliographical sources clear and of good quality,

Historical accuracy of material,

Points well supported,

Language is clear (easy to follow),

Overall finished quality of paper,

Difficulty of research,

Subject was appropriately addressed (not too broad or narrow)
During your oral presentation and during questioning:
The entry was presented in a clear and organized manner,

Depth of knowledge displayed during the presentation,

Ability to field questions.
Master John Macandrew, OP
Seneschal, Shire of Hartwood
Classes Offered
There will be several classes offered throughout the day. Students may pre-register beginning mid-October.
10:15 am to 12:15 pm
German Card Painting, Lady Aspasia
3-10 Students
$4
Students will learn to paint an Illuminated Card. Gold, Wash and white work will be the focus.  Supplies: Gauche paint, paintbrushes, and fineline black .5mm permanent marker. Students may bring their own supplies, or use the ones provided.
Making Apple Pillows, Lady Natasha
5-20 Students
$4
A short history for making Apfelkuchle (type of fritter) 2 different variations will be made  during the class,  All supplies included.
12:15 – 2: 15
Landsknecht Influence on European Clothing Styles in the 1500's, m'Lord Deitrick
3-15 Students
$1
Where did puff and slash come from? One word: Landsknecht.  This class will cover how and why the german foot soldier of the 1500's began wearing bigger and mismatched clothing, and how a trend opposed by the nobility became adopted and admired by them. No supplies required.
Making Hair and Hunting Nets, Maulana Halima
1-6 students
$7
The only difference between a hair net and a hunting net is the size of the material and the tool that makes the knot.  Learn the techniques involved, using a lark's-head and a weaver's-knot, discussion will include using other fibres, and how they relate to their intended purpose, comparing "netting in the round" to "flip-netting", how "square mesh netting" works, and the difference between medieval increases and modern increases.  Students will leave with a practice sample of their work, and the tools to continue on their own.  Supplies needed: Scissors, paper for notes, reading glasses if needed.
2:30 – 4:30
Long Arm Stitch, Mistress Alicia
2-8 Students
$6
The form of cross stitch that is popular today was not commonly used when covering large areas for most of the SCA period. Instead, long-armed cross stitch was used which creates a stronger, denser embroidery that better withstands daily use. This hands-on class will teach students how to do this traditional stitch. Class fee includes materials to create a small sample piece and a handout with instructions and examples from through Europe including Germany, England and Italy from the 13th to 16th centuries. Supplies: bring embroidery scissors if possible, reading implements if needed.
 
German Brick Stitch, m'Lady Fionualla
2-8 Students
$5
German brink stitch is an intermediate embroidery stitch that was popular in Northern Europe, particularly Lower Saxony near Hildesheim from the 13th C to the 15th C.  It is a cross between counted cross stitch and the satin stitch, with an offset stitch pattern giving it a brick look. Bold colours and vivid geometric patterns were popular, often used to decorate religious clothing, containers, furnishings (including wall hangings and cushions), and purses.  This class will focus on understanding the structure of the stitch, how to read a pattern, and creating the beginnings of a small pouch. Students need to bring an embroidery hoop, scissors and needle  It is recommended that they bring a magnifier to make counting threads easier. 
For questions, or to register for classes, please reach out to Lady Gwynafel at wmaiuro@telus.net.
---
This page was last updated: September 25, 2019
This event has completed its EIF form