Hosted By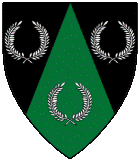 The Shire of Druim Doineann (Port Angeles – Clallam & Jefferson counties, WA )
Event Summary:
Date: October 12 , 2019 until October, 13 2019
Site opens at: 6:00 PM on October 12th 2019
Site closes at: 1:00 AM on October 13th 2019
Event site:
Masonic Hall 170 Herbert St Quilcene, Washington 98376
Click here for more information about this location such as site amenities, rules, and restrictions.
---
This is a Level 2 event.
Hi All!! I'm really excited for this event coming up in the next few months! The theme this year is Fairy-Tales and Folklore. Come dressed up in garb and don your favorite character from any Fairy-Tale or even folklore creature (IE trolls, elves, etc) in a mask.
Please let me know if anyone wishes to participate in the bardic tournament!
Please bring a potluck item to contribute to our finger food potluck! Bring an alcoholic beverage to share if you would like. There will be a BYOB bar.
Please pre-register as we have a limit of space of 150 people!! There is limited camping available that needs to be known ahead of time if too may libations are had.
Dance class from 6-8
Ball from 8pm-1am.
Thank you!
Rebecca Ferns, Event Steward
until information is fixed above:
event steward is Rebecca Ferns
reachable at: Rebeccaemt2001@gmail.com
Location is: Quilcene Masonic Hall
Date: October 12th
Time: 6pm to 1am
We humbly invite all to attend the Druim Doineann Masquerade Ball 2019 in the Shire of Druim Doineann. Come in disguise, bring your Mask and lets celebrate the turning of the season. We strongly encourage populace to contact DruimDoineann.Seneschal@antir.org or Event Steward – Rebeccaemt2001@gmail.com.