Hosted By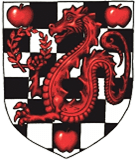 The Shire of Appledore (Oliver and Osoyoos, BC )
Event Summary:
Date: October 11 , 2019 until October, 14 2019
Site opens at: 12:00 AM on October 11th 2019
Site closes at: 11:59 PM on October 14th 2019
Event site:
Camp Boyle 920 Fish Lake Rd. Summerland, BC VOH 1Z8
Click here for more information about this location such as site amenities, rules, and restrictions.
---
Tournament of the Golden Swan
October 11-14, 2019
Shire of Appledore (South Okanagan, Boundary, West Kootenays, Similkameen BC)
Event site: Camp Boyle, Summerland, BC
Celebrate the thirty-fifth Tournament of the Golden Swan. Attend classes, challenge contests, participate in armoured combat for fun and wordfame, enjoy bardic competition and more, including the infamous Jawbone of the Ass. Class lists and information will be available closer to the date. We hope the ancient tradition of free-form bocce will break out.
Enjoy "Swan Squawks" or "TED Talks by Swans,"; short talks or demonstrations of something related to their persona. 
This year, Golden Swan will be at Camp Boyle near Summerland, BC, which features a large hall, indoor washrooms and showers, outdoor camping, and bunkhouses!
Site opens at 5 on Friday, closes at 1 on Monday.
There are bunkhouses onsite, no reservations needed. There are also RV and camping spots in a woodland. No RV hookups are available but camping spots are level and quiet. There are showers onsite.
There are motels and B&Bs in Summerland. The site is 20-25 minutes drive from Summerland on paved and unpaved roads, so plan accordingly. The nearest grocery stores, gas stations and other amenities are also in Summerland, please be prepared.
For more information go to www.goldenswan.org  The website will be updated as more details are confirmed.
Street address 920 Fish Lake Road, Summerland BC  V0H 1Z8  GPS  49.67286,-119.816748
Follow Highway 97 to Summerland. There are two entrances into Summerland: Rosedale Avenue from the north or Prairie Valley Road from the south. From the north, stay on Rosedale through downtown until it curves and becomes Prairie Valley Road. From the south, turn off the highway onto Prairie Valley Road and continue through a 4 way stop.
Follow Prairie Valley Road through town, through 2 roundabouts and up a hill where you'll turn onto other named streets, but simply stay on that course through those curves. You'll turn right onto Princeton-Summerland Road and continue as it curves, branches, twists and turns, through orchards, farms, and ranches. After 6 km, turn right onto Fish Lake Road. In 5 km, bear left and stay on Fish Lake Road. It's paved almost all the way to the Camp gates on your left.Watch for SCA signs along the way!