Hosted By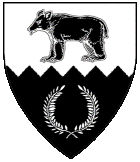 The Shire of Tir Bannog (Smithers, BC )
Event Summary:
Date: October 5 , 2019
Site opens at: 8:00 AM on October 5th 2019
Site closes at: 11:00 PM on
Event site:
Fields of Gold Educational Center NSA Telkw, BC V0J 2X2
Click here for more information about this location such as site amenities, rules, and restrictions.
---
The Shire of Tir Bannnog invites one and all to the 13th Feast of St. Crispin on Saturday, October 5th.
Come and compete to be the Tir Bannog defender in armoured combat, bardic, and brewing. There will also be target archery, a fun rapier tournament, Arts & Sciences prize tournament, games, and workshops/ classes. Test your skills and enjoy great company in the North.
This will be a potluck. Crockpots can be accommodated. Please bring a dish that will feed 6-8 people and provide a list of ingredients for those with food allergies.
The site fee is $15 for adults and free for 18 years old and under. $5 membership discount will apply. Please make checks payable to Shire of Tir Bannog.
Come join the fun! If you have any questions contact the Event Steward: HL Tewl via FB or by e-mail cardinal5290(at)gmail.com
Site Directions: We are located on Larch Rd. off of Hwy 16. Approximately 30 km west of Houston and approximately 30 km east of Smithers at Hwy sign marker Km 385. (This is about 4 hours drive west of Prince George, B.C.) Search for "Fields of Gold Educational Center" on Google maps.
Site information:
Limited potable water. Please help by bringing your own.
Ground fires will not be permitted with the exception of the Bardic fire.
Smoking only in designated areas.
No marijuana on site due to allergies. If you have a medical need, please contact the site owner, HL Tewl, so arrangements can be made.
The closest market is approximately 16 km away with limited fresh meat and produce. It is a corner store with snacks and a few basics. The closest supermarkets are in Smithers or Houston.
Dogs are allowed on leash only. Please pick up after them.