Hosted By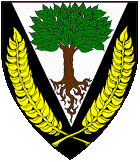 The Barony of Madrone (King County, WA )
Event Summary:
Date: September 27 , 2019 until September, 29 2019
Site opens at: 12:00 AM on September 27th 2019
Site closes at: 11:59 PM on September 29th 2019
Event site:
Flying Horseshoe Ranch 3190 Red Bridge Road Cle Elum, WA 98922
Click here for more information about this location such as site amenities, rules, and restrictions.
---
This is a Level 1 event.
The Emprise of the Black Lion returns for it's 17th Year! Themed around the 1460 Treatise of Rene of Anjou, the Emprise highlights pageantry in the fields of Equestrian and Martial deeds through a variety of tournaments and competitions. Additional activities surrounding the Arts and Sciences will be held, as well as revelry and merriment.
Rules for specific activities may be found at: http://madrone.equestrianguild.org/dynamic/Emprise/Emprise