Hosted By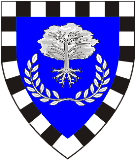 The Shire of Myrtle Holt (Josephine County, OR )
Event Summary:
Date: September 20 , 2019 until September, 22 2019
Site opens at: 3:00 PM on September 20th 2019
Site closes at: 3:00 PM on September 22th 2019
Event site:
Flying B Bar Ranch 1100 McMullen Creek Rd. Selma, OR 97538
Click here for more information about this location such as site amenities, rules, and restrictions.
---
Join the Principality of the Summits as we see who will become our next Royals!
In addition to the glorious combat, we will be having two, yes, two silent auctions! 
Please keep visiting the site for more information!