Hosted By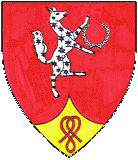 The Canton of Kaldor Ness (Columbia county, OR)
Event Summary:
Date: September 14 , 2019
Site opens at: 12:00 AM on September 14th 2019
Site closes at: 11:59 PM on
---
Kaldorness Columbia City Days Demo
Canton of Kaldorness
September 14, 2019
Columbia County, Oregon
Marnita Bahmer, Mornita Vladu
503-396-0954
marnitabahmer@gmail.com
8am – 2pm
No site fee
Come join Kaldorness for a demo at the Columbia City Celebration
We will be demoing Heavy Fighting, Arts and Science, Youth Activities, Games and other activities. Come share your knowledge. Contact event steward if you have something you would like to demo.
Other non-scadian activities include a car show, strawberry pancake breakfast, vendors, auction, raffle, art show, kid zone, food booth, book sale and live music.  This event benefits the Columbia City community library.
We would love for you to come out and share your knowledge of our game.  We are looking for people to demonstrate skills of arts & science, heavy fighting, heraldry.  Set up time will be between 6am to 7am.  Some streets will be closed off after that to all traffic. Come early as to not have a long walk if you have anything to bring.  Please let event steward know if you would be joining us and the space that you will need.  Since the demo is on school grounds there will not be any live weapons allowed.
Columbia City School
2000 2nd street,
Columbia City, OR 97018
Driving Directions:
Driving North from Portland:
Take US-30 W
Turn right onto I St
Turn left onto 2nd St
Driving South from Longview:
Take US-30 E
Turn left onto I St
Turn left onto 2nd St