Hosted By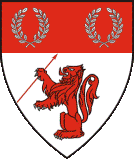 The College of Lyonsmarche (Pullman, WA & Moscow, ID)
Event Summary:
Date: September 7 , 2019
Site opens at: 11:00 AM on September 7th 2019
Site closes at: 5:00 PM on
Event site:
American Legion Cabin 317 South Howard Moscow, ID 83843
Click here for more information about this location such as site amenities, rules, and restrictions.
---
This is a Level 2 event.
Scheduling Change!!
Due to a scheduling conflict with the venue, we will be delaying the start until 12 P.M. The Introduction to Medieval Dance instruction has been removed. All other activities will occur as close to the currently listed schedule as possible.
Newcomers in Lyonsmarche is a free event to introduce potential new members to our area.
Activities will include: Arts and Sciences Display, games, and culinary class on period Mustard making.

Heavy Defender Tourney will require use of multiple weapons styles, so bring your polearms and any spare equipment (gauntlet, etc.) to share in the fun.
Rapier Defender Tourney will test your skills with an array of weapons and defenses. Please bring your parrying devices, bucklers, daggers, and cloaks.
The College will be providing locally made sausages. Please brings a finger food potluck contribution if you would like to add to our bounty.
Schedule:
12-1 Set up
1-2 Mustard Culinary Class and discussion
2-3 Heavy Defender's Tourney
3-4 Rapier Defender's Tourney
4-5 Closing and clean-up.