Event Steward: UlfR Blodfotur Fallgrson
Hosted By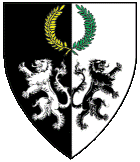 The Barony of Lions Gate (Vancouver, BC )
Event Summary:
Date: August 30 , 2019 until September, 2 2019
Site opens at: 3:00 PM on August 30th 2019
Site closes at: 3:00 PM on September 2th 2019
---
Please join Their Majesties Morgan and Livia in Lions Gate as they host a grand tournament to determine who shall ascend the Lion Thrones as Their Heirs. Competitions to choose the Kingdom Equestrian Champion and Kingdom Protector will also be at this event.
---
Event Registration Fees
Adults: $30 for adults, $5 discount for members
Children: free – minors in BC are 18 and under
US funds accepted at par; change at Gate will be provided in Canadian funds.
Cheques made payable to "Barony of Lions Gate".
Sept Crown 2019 Schedule Final

---
Please be aware that the gate for general populace opens strictly at 3pm. The site is not officially ours until that time due to another group's contract. If you arrive early you will have to wait in parking until such time as we are allowed to open the gate.
**Smoking only allowed in marked location** (location indicated on site map)

Fire Policy will be determine by conditions/regulations at the time of the event.

Currently: Ground-based fires – These are allowed only in the existing Camp McLean fire pits. Please ensure water or fire extinguisher is within reach
Fires in your camp – Any campfires outside the camp fire pits must be off the ground in some sort of brazier or off-ground firepit. Again, please ensure water or fire extinguisher is available. Tiki-style torches / lamps – These are allowed, please ensure water or fire extinguisher is within close proximity.

There are several water taps available on site (locations marked on site map)

Flush toilets are available

Dogs – Scouts Canada have made an exception for us to brings dogs onsite. An Tir leash laws will be strictly enforced, dogs must be on lease at all times if not in a vehicle or cabin. Due to horses onsite, please respect these rules or you will be asked to leave the event

Alcohol: I have heard people saying they thought the site was dry. While it is when there are scout/youth camp activities on the site, as we are renting the entire site we have in our contract that we can bring alcohol onsite. All we ask is that you ensure that any empties are cleaned up as per usual and for the sake of ambiance, please try to use containers that are not blatantly modern.
---
EVENT STAFF
| | | |
| --- | --- | --- |
| Event Steward | Duke UlfR Blodfotur Fallgrson | chris.grant@hall.net |
| Deputy Event Steward | Mistress Isabella Lucrezia | lucrezia@shaw.ca |
| Finance / Gate | Dame Elena de Maisnilwarin | elena.de.maisnilwarin@shaw.ca |
| Marshall in Charge (MiC) | Master Warwick Drakkar | warwickdrakkar@gmail.com |
|      Archery MiC | Archos Ts'ai T'ien-pu | jaime.tiampo@gmail.com |
|      Thrown Weapons MiC | Duncan of Aberfoyle |   |
|      Rapier MiC | Master Kian O'Ruadhri | Jason.homfeld@gmail.com |
|      Cut & Thrust MiC | Master Feradach mac Tralin mec Domongairt | Viperzka@gmail.com |
|      Equestrian | HL Cassandra Wineday of Newingate | equestrian@tirrigh.org |
| A & S Coordinator & YAFA Classes | HL Taliesin ap Hafgan | taliesin.ap.hafgan@shaw.ca |
| Merchant Liaison | Dame Arianna Freemont | arianna_freemont@shaw.ca |
| Royal Liaison | Duchess Dalla | Tamara.young2011@gmail.com |

Please Note:  Requests for Group Camping, Cabins, List Field and RV reservations are now open and will close by Aug 7th
| | | |
| --- | --- | --- |
| List Field Space Request | Contact – Isabella Lucrezia |   |
| Group Land Request | Contact – Isabella Lucrezia |   |
| Cabin Space Request | Contact – Archos Morwenna – morweenaSCA@gmail.com |   |
| RV Reservation Request | Contact – Duke UlfR |   |
RVs: **We have limited RV spaces at this site. RV Reservations are first-come, first-served. You will receive a notification when your reservation has been confirmed.

Cabin Reservations: We have 10 cabins that we will be opening up for reservations. Priority will be given to those who are traveling from afar or would prefer cabins for accessibility reasons. These will be available for $10 per person for the event. The cabins are basic scout cabins with 4 bunk beds each and reasonable space for bags/boxes, etc. There are flush toilets and showers in the same area as the cabins.
---
Hotel Options:
We have no special arrangements with the hotels but these are, in descending order of desirability in the unofficial opinion of the Event Steward (who spends 100+ nights a year in hotel rooms), some hotels that are the closest to the site. We cannot claim any special knowledge of these hotels other than that they are nearby.
Nearest Grocery Store to site:
IGA
2410 – 200 St, Langley City, BC V2Z 1X1
2.7 km (1.6 miles) from site
Hours: 8am to 9pm
Real Canadian Superstore
2332 160 St, Surrey, BC V3S 9N6
10.6 km (6.6 miles from site
Hours: 7am to 11pm
Nearest Hardware Store to site:
Home Depot
2525 160 St, Surrey, BC, V3S 0C8
Hours: 7am to 10pm
---
18 AND UNDER ARE MINORS IN THE PROVINCE OF BC
September Crown is being held in the province of BC, and the age of majority here is 19. Please be aware of the following and avoid delay or disappointment at gate.
All minors must provide either:
1. Proof of blue card SCA membership
OR
2. The "Minor Consent to Participate and Hold Harmless Agreement" click here for form, signed by their parent or legal guardian. This can be signed on site by the parent/legal guardian if they are accompanying the minor.
If not accompanied by their parent/legal guardian, all minors must
1. Be accompanied by an adult (21 or over), who will be responsible for them at the event,
AND
2. Present to gate two copies of the Medical Waiver for Minors – Canadian version click here for form, signed by their parent/legal guardian,
AND
3. Present to gate a photocopy of scanned printout of the parent or legal guardian's driver's license or comparable ID that has the parent's or legal guardian's signature displayed.
AND
4. A signed Equestrian Waiver click here for form
For those traveling from the US, please remember that you'll need your passport, or other suitable government ID to cross the border. Also, be sure to check the government websites for what you are permitted to bring to Canada. There are specific rules surrounding cross border transport of fruits and vegetables, meats, alcohol, firearms, and illegal or controlled substances. 
Link to Govt Site on what food you can bring to Canada
Site Map
This event includes the following activities and/or services:
Royal Presence - King
Royal Presence - Queen
Royal Presence - Summits
Royal Presence - Tir Righ
Has Merchants
Has Classes
Has an Heraldic consultation table
Offers Youth & Family activities
Has Heavy Fighting activities
Has Rapier and/or Cut & Thrust activities
Has Equestrian activities
Has Archery activities Has Thrown Weapon activities
Has Bardic activities
Has Arts & Sciences activities

---
Add all events from Kingdom of An Tir to your personal calendar (ical format)
Registration Information
Pre-Reg to fight in the Crown Tournament
https://forms.gle/Xx5iA9iF8k4Bfyga8
Site Fees
Fee Type
Cost*
Adult
$30
Children and Youth 18 and under
Free
 
 
*SCA Members will receive a $5 member discount off the cost listed above.
Meal Information
** PLEASE NOTE: The Feast is sold out, sorry

The Feast will have Celiac, Vegetarian and non-dairy options.
Youth and Family Activities
We have plans for children's activities. At this point times and locations are listed below. Kids of any age can participate (except where indicated). Adults must supervise their own children:
Designated kids play area near at the south end of the List Fields (unless otherwise indicated)
SATURDAY
| | |
| --- | --- |
| 10:00 am | Thrown weapons for kids too young for youth activities (these are foam toys so we can include the little ones who often feel left out) |
| 11:30 am | Youth Armoured Combat (YAC) – restricted to ages 6 and up – Cathedral Field |
| 1:00 pm | Archery for kids too young for youth activities (these are kids toy bows and arrows with rubber tips) |
| 3:00 pm | Crafts with Baroness Caitrin: making yarn dolls and glow bug night lights – Cabin area |
| 4:00 pm | Parents can take the kids to feed the horses at the "Horse Barn" |
SUNDAY
| | |
| --- | --- |
| Noon | Story Time with her Majesty at the Royal Pavilion |
Volunteer Information
We will need volunteers for all aspects of the event. Please contact the person in charge of any area that you wish to help in.
Merchant Information
| | |
| --- | --- |
| Capelli's Emporium  |  A smorgasbord of handmade and found useful items |
| Gaukler Medieval Wares  |  Antiquities, jewellery and metalwork |
| The Dragon Hoard  |  Beads, Shinies and Sundries |
| Barter Box  |  Books, jewellery, weaving supplies and much else |
| BC Chains Chain mail and more  |  Chain mail products, SCA wares and other odds and ends |
| Hollow Log  |  Clothing items and accessories |
| Isabeau's Den  |  Fabric and wearables |
| Alys' Wonderland  |  Fabric, trim, garb and corsets |
| Mara's Medieval Marketplace  |  Hand woven trim |
| Molten Maidens  |  Lampwork beads and jewellery |
| Wilfulle Creations  |  Pewter buttons, belt fittings and more |
| House Blue Dog  |  Tools, toys, textiles and more |
| Wren's Threads  |  Weaving and spinning |
| Luxton Cooperage  |  Workshop and display area, selling hand crafted buckets and barrels |
| Aniko Melyes Art | Silk banners, fibres, weaving |
| Fontana Leather | Belts, sword holders and other misc items of wonder |
| Beggars Bazaar | Assorted items: used garb, feast ware, and something for the kids. |
Classes Offered
TUTR Class Registration will be located under the Covered Area beside the Main Lodge on Friday, from 6 – 8 PM and on Saturday morning from 8 – 10 AM.
YAFA – Youth and Family Activities.  We are very pleased that most of our instructors have designed their classes to accommodate children (in some cases), as well as youth and teens.  We ask you to respect the rules and guidelines around YAFA requirements.  Children (5 – 9) must be accompanied by a parent/guardian.  For Youth (9 – 11) and Teens (12-14) there will be at least one additional adult present throughout the class.  Youth and Teens must be self-manageable or accompanied by a parent/guardian.
SATURDAY, AUGUST 31st, 2019
10 AM  Interrupting Un-Chivalric Behaviours   
Seneschal's Pavilion                  1 hour                          Free
          Genevieve Choue                                  Open to Teens & Adults (12 and older)
This class will provide attendees tools for interrupting negative and harmful behaviours.  Attendees will learn basic bystander interventions to utilize when faced with situations that are detrimental to the physical, mental and emotional well-being of fellow populace members.
Students should bring note taking materials and a chair.
10 AM  Managing Medieval Spindles:  Hookless Hand Spindles
            Covered Picnic Area                  2 hours                         $3.00
            Halmia al-Rakkasa                                 Open to Youth, Teens & Adults (9 and older)
You've seen the images of spinners of all classes at work: a stick with a football of growing yarn, and a bigger stick with fibre of some sort.  Managing Medieval Spindles covers developing the skill to use hookless spindles in=hand and supported, and recognizing the style of spindle that is suited to the form.  If all goes well, we will also work with a distaff of wool to enhance the speed of yarn creation.   Come and spin a yarn!
Students are welcome to bring their own fibre, spindles, and distaffs.  Equipment will be available for the duration of the class.  Note taking materials and a chair.
11:30    An Tir Bullying and Harassment Procedures
Seneschal's Pavilion                  1 hour                          Free
Lindis de Aquisgranno                           Open to Adults Only
This class is for Officers and Royalty of the SCA.  The class reviews the new Bullying and Harassment procedure and will focus on trauma informed strategies for responding to complaints of bullying and harassment and helping those affected navigate the process.  Participants should be familiar with the policy.
Students should bring note taking materials and a chair.
NOON  Building a Medieval Bridge
            Covered Picnic Area                  1 hour                          $5.00
            Aniko Melyes                                        Open to Children, Youth, Teens & Adults
                                                (Children 5 – 8 must be accompanied by an adult)
This is a surprise class, more science than arts, definitely hands on!  We will be using materials to build a medieval bridge without any hardware based on models from the 1400s.  Allowing for space the resulting bridge will be left up for the duration of the event.
2 PM    Dyeing Naturally
            Covered Picnic Area                  3 hours                         $5.00
            Kyria Aspasia Bevilacqua                        Open to Youth, Teens & Adults (9 and older)
There is evidence that mushrooms played a role in dyeing fibre.  In this class, we will explore the use of some local mushrooms for dyeing animal fibres, especially wool, having a few dye pots on the go.  There will be lobster mushrooms, dyers polypore and hopefully deadman's foot.  We will also go into the forest to check the area for mushrooms.
Students may bring up to 100 grams of pre-mordanted animal fibre (wool, alpaca, silk or mohair), a bag to put wet fibre into, and containers for mushroom samples.  A knife, gloves and paper containers for mushroom gathering.
Students should bring note taking materials and a chair.
SUNDAY, SEPTEMBER 1st, 2019
9 AM    Raqs Helwa:  Sweeten Your Belly Dance
            Covered Picnic Area                  2 Hours                        $1.00
            Halima al-Rakkasa                                 Open to Youth, Teens & Adults (9 and older)
Dance has always been a part of civilized societies.  Solo dances of the Near  East have survived and changed over the centuries, yet the soul of what we now call 'belly dance' still thrives.  This is an active class where we will explore connections between music and movement, and between movement and emotion.  We will see past dancing for entertainment, and explore the mind set of personal expression where the audience is an extension of the dancer's consciousness.  Belly dance skills are helpful, but not required.  We will begin with a few stretches and cover a few basic moves.  Be prepared to dance with your soul.
Students should have minimal clothing layers and footwear safe for dancing.  A Hip Sash is helpful.  No corsets, long dress trains, knives or pouches in class.  Note taking materials may be useful.
NOON  Novus (YAFA) Heraldry
            Covered Picnic Area                  2 Hours                        $3.00
            Sadhbh Bhear inghean Toirrdhealbhaigh                        Open to Children, Youth, Teens & Adults
                                                (Children 5 – 8 must be accompanied by an adult)
Discussion of roles of field, court and silent heralds at SCA events and how students can participate.  Brief scan of the Tir Righ Ceremonial to discuss Voice Heraldry.  Examples of heraldic display in period and in the SCA; including identification at events of ones' stuff and people/family/liege lines.  Discussion on basiv device/arms heraldry and how to get one of their own.  Questions and Answers and creating devices and/or badges as time allows.
This class is particularly open to Children, Youth and Teens (YAFA).  Aspects of the presentation connect to YAFA Token (Heraldry) requirements.  Youth and Teens love understanding our flags, banners and shields.  They also have some of the BEST designs for Devices and Badges.
Students should bring note taking materials and a chair.
2 PM    Traditional Beadwork Embroidery
            Covered Picnic Area                  2 Hours                        $5.00
            HL Sine Gunnsdottir                              Open to Teens & Adults
This class will give a historical basis for use of beads in embroidery for embellishing clothing and accessories.  We will remove the myths of bead embroidery.  A hands-on class to learn secure stitches for attaching beads as well as designs used.
There is an extensive handout and comprehensive kit for the class — including:  embroidery hoop, floss, beading threads, fabric and many assorted beads, needles and miscellaneous extras as well.
Students should bring note taking materials and a chair.
---
This page was last updated: August 30, 2019
This event has completed its EIF form
This event's waivers have NOT been marked as received by the Senechal's Waivers Deputy