Hosted By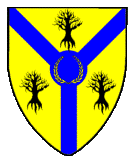 The Barony of Wyewood (South King County, WA)
Event Summary:
Date: August 17 , 2019
Site opens at: 12:00 AM on August 17th 2019
Site closes at: 11:59 PM on
Event site:
Associated Energy Systems 8621 S 180th St Kent, WA 98032
Click here for more information about this location such as site amenities, rules, and restrictions.
---
A day of archery, IKAC, SSAC, IKCAC, Royal Rounds, novelties, and archery classes.  Also Thrown weapons!
This event is 10am-6pm.
There is no Gate Fee (donations accepted to help offset costs, such as the biffy)
We are arranging an on-site biffy.
I've put a call out for some prizes so that we can have some awards for various shoots/throws/combat shoots throughout the day.
There is a preliminary schedule on the event website, linked below.
Event website:  http://www.geyercomputers.com/dayofarchery