Event Contact: Liadain ni Sheanachain
Hosted By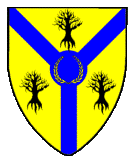 The Barony of Wyewood (South King County, WA)
Event Summary:
Date: August 3 , 2019
Site opens at: 12:00 AM on August 3th 2019
Site closes at: 11:59 PM on
---
Wyewood Champions
August 3rd 2019
King County, Washington
The Barony of Wyewood invites you to come compete for the privilege of being a Champion of Wyewood.  All competitors will be expected to declare their intentions to compete at opening court (10am) and be willing to swear an oath of fealty or service, if they should be victorious, at closing court (5pm).  Competitors are required to be current SCA members, but they do not have to reside in the borders of Wyewood to be a champion.  Those interested in competing, but are a champion of a different branch, should contact and confirm with their Excellencies (wyewood.coronet@antir.org) by August 1st,  2019.
Event Steward: Alarich von Thorn (Peter von Groote), 479-235-0111, alarich@outlook.com, No calls after 8:00 pm
Gate fee: $12 for adults (members receive a $5 discount), under 18 is free. 
Lunch: $5
Site location: Associated Energy Systems, S 180th ST, Kent, WA 98032 (Wyewood's regular archery field.)
Directions: Make your best way to Hwy 167 in Kent. From the North, take the E Valley Rd exit toward S 180th St/SW 41st St/Southwest 43rd Street. Turn left onto E Rainier Ave S/E Valley Rd. Turn right at the next light onto S 180th St. Turn left at the next light, 88th Ave S. Turn right into the parking lot behind Associated Energy Systems.
From the South, take the S 180th St/SW 43rd St exit. Turn left onto SW 43rd St (signs for South 43rd Street/South 180th Street). Continue onto S 180th St. Turn left at 88th Ave S. Turn right into the parking lot behind Associated Energy Systems.
This event includes the following activities and/or services:
Royal Presence - King
Royal Presence - Queen
Has Rapier and/or Cut & Thrust activities
Has Archery activities Has Thrown Weapon activities
Has Arts & Sciences activities

---
Add all events from Wyewood to your personal calendar (ical format)
Site Fees
Site Fee
$7.00
Lunch
$5.00
Under 18
Free!
*SCA Members will receive a $5 member discount off the cost listed above.
Event Schedule
| | | |
| --- | --- | --- |
| Time | Activity | Location |
| 9:00 AM | Site Opens |   |
| 10:00 AM | Opening Court/Swearing In of Competitors |   |
| 11:00 AM | Armored Combat, A&S, Thrown Weapons |   |
| 12:00 PM | Lunch |   |
| 1: 00 PM | Rapier, Archery Rounds Begin |   |
| 4:00 PM | Final Rounds of Archery |   |
| 5:00 PM | Closing Court |   |
|   | Site Closes After Court |   |
|   |   |   |
Meal Information
Roasted Squash with Fig Compote, Feta Cheese and Pomegranate
Squash, figs, onions, feta cheese, olive oil, cider vinegar, pomegranate juice, cumin, coriander, cinnamon, Aleppo pepper
Cold Rice Pilaf
Basmati rice with, apricots, pistachios, walnuts, pomegranate arils, cooked onions, carrots, raisins, cumin, coriander, cardamom, cinnamon, cloves, ginger, orange water, parsley, olive oil, honey, cider vinegar, Grains of Paradise
Cold Lentil Salad
Lentils cooked with onions and dressed with cumin, cinnamon, coriander, parsley, mint, sage, olive oil, red wine vinegar, must, Grains of Paradise
Greens with Simple Dressing
Kale, chard, spinach and arugula with parsley, pickled chard ribs, pomegranate syrup, red wine vinegar, and olive oil Grains of Paradise
Pastry with Beef Sausage
Flour, butter, eggs, beef, onions, currants, cinnamon, cumin, coriander, allspice, cloves, parsley, sage, Grains of Paradise
Pastry with Pork Sausage
Flour, butter, eggs, with pork, garlic, marjoram, nutmeg and Grains of Paradise
Bread Rolls
Bread rolls with semolina
Strained Yoghurt Cheese Spread
Yoghurt cheese, plain
Yoghurt cheese, with garlic and herbs
Melon Salad
Casaba, cantaloupe, and honeydew melons, with grapes honey, mint, cinnamon
Apple and Black Currant compote with Pastry Disks
Apples, black currants, sugar, cornstarch, cinnamon, spikenard, pastry of flour, eggs, sugar
Wonder Crunchies (Frytour Blaunched) by HL Symonne
There will be no gluten free bread provided – feel free to bring your own! Clearly the rolls and pastry have gluten. The salads and cheese spread are all gluten free.
Tournament Information
Armored Combat Championship, Rapier Combat Championship, Archery Championship, Thrown Weapons Championship, Arts & Sciences Championship
Armored Combat Championship will be a double elimination tournament.
(Theme for the A&S competition is "Before and After.") 
The Artisan will display progress in their own art or science creation(s) during their learning process. This could be comprised of: comparing an early item you made of a particular type with the most recent (early project can be represented as a photograph or description if you do not have the physical item, or if it is a process); or the process of creating something for the first time based on your research. It should be accompanied by an analysis of your improvements and progress in making the object or process as documentably historical as you can. Challenges and setbacks and how you work with them are especially valuable in the artisan's progress! Consider including analysis of how a current Middle Ages inhabitant would interact with this product or process and why it would be significant to them.
The criteria for a display are somewhat open-ended: find a visual manner to convey your information to your audience. All displays should be accompanied by a write-up of your documentation. Consider a traditional essay form with introduction to the subject matter, paragraphs to introduce and analyze your key evidence, and conclusion(s) to communicate the key significance of your evidence. The sources should be documented in a bibliography; pick any standard bibliographic form you like as long as you use it consistently throughout.
Youth and Family Activities
The Haunted Dale: Songs and tales for all ages from Norway's fjords and fjells, by Jorunn Aslaksdatter
---
This page was last updated: July 22, 2019
This event has not completed its EIF form
This event's waivers have NOT been marked as received by the Senechal's Waivers Deputy