Hosted By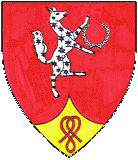 The Canton of Kaldor Ness (Columbia county, OR)
Event Summary:
Date: August 3 , 2019
Site opens at: 12:00 AM on August 3th 2019
Site closes at: 11:59 PM on
---
Come join us for the Canton of Kaldorness Party in the Park.
It will be a fun day of Siege cooking, Prize tournament, Thrown weapons, A&S tent, and a Potluck.
The heavy fighting tournament will be a prize tournament. All who enter must donate an item to the prize pool. We ask that the prizes be SCA related. It is a round Robin format of 3 rounds or as time and number of fighters allow. All entrants will win a prize. There will be a special prize awarded to the fighter who is the most chivalrous and honorable on the fighting field. This will be voted on by all of the fighters entered into the tournament.
Siege Cooking Contest
Test your Siege Cooking skills at Party in the Park!
The Harvest Season has started and the fields are full of fresh food. The hay is in and the culling of the herds is at hand. Now is the time to hone our cooking skills before the hungry hoards descend on us in the lean mouths.
· You may have up to 3 people on your team.
· This event will start at noon and continue until 3:00 PM.
· We will provide each team with one meat, one vegetable and one grain which you will be asked to transform into two different dishes that are large enough for at least 10 people to sample.
· You may bring herbs, spices, other vegetables and any other non-protein item that you wish to add to the pot, however, you will only be allowed to use a total of 5 of them in each dish you create.
· You will need to bring you own fire pit or stove. We have plenty of wood that you can use, but you will need to provide any other fuel you wish to use.
· You will need to bring your own cooking pots, tools and a table to work on.
· We will have water and fire extinguishers handy.
· Points will be awarded for but not limits to; Period appropriate, flavor and eye appeal (documentation not required).
· Please contact Muireann at madmarshalls@gmail.com no later than July 31st to enter this contest.
Site Fee $15 / $10 (with $5 membership discount)
Event Steward:
Dea Canary
(Asa Huttuinen)
503-268-3941
Deadra76@gmail.com
Event site:
Marshall Farm
34058 Sykes Road
St Helens, OR 97051
Directions to site:
Heading North (from Portland)
Take US-30 W
Turn left onto Sykes Rd (at Burgerville)
Driveway is on left (1.9miles)
Heading South (from Longview)
Take US-30 E
Turn right onto Sykes Rd (at Burgerville)
Driveway is on left (1.9miles)