Event Steward: Caemgen mac Garbith ui Andrais
Hosted By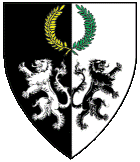 The Barony of Lions Gate (Vancouver, BC )
Event Summary:
Date: August 2 , 2019 until August, 5 2019
Site opens at: 12:00 PM on August 2th 2019
Site closes at: 3:00 PM on August 5th 2019
Event site:
Island 22 Equestrian Site 45695 Cartmell Road Chilliwack, BC
Click here for more information about this location such as site amenities, rules, and restrictions.
---
WAR!!!! Let it be known that the Great and Mighty Barony of Lions Gate has declared WAR…on EVERYONE! August 2 to 5, 2019 at Island 22 in Chilliwack, BC
Join the Barony of Lions Gate for its Premiere event, with grand tournaments and challenges in Heavy, Rapier, A&S, Archery, Thrown Weapons, Equestrian, Bardic, and Service…and Shenanigans, of course!   And the site? Think beautiful rolling fields and forest, and a river for cooling down when you have vanquished your foes! 
Details of Activities below, as posted (what aren't we doing?):
This event includes the following activities and/or services:
Merchants
Classes
Youth & Family Activities
Heavy Fighting Activities
Rapier and/or Cut & Thrust Activities
Equestrian Activities
Archery Activities
Thrown Weapons Activities
Bardic Activities
Arts & Sciences Activities

---
Add all events from Lions Gate to your personal calendar (ical format)
Site Fees
Fee Type
Cost*
Full Weekend (19 and over) 
30
Single Day (19 and over)
15
Full/Day (18 and under)
0
*SCA Members will receive a $5 member discount off the cost listed above.
Tournament Information
TWO, yes TWO Baronial Championships up for grabs!
The FIRST EVER Lions Gate Combat Archery Championship!
The return of the  coveted Lions Gate Cut & Thrust Championship!
TARGET ARBALISTS AND ARCHERS AND THROWERS, pray heed!
At Lion's War, there will be a crossbow tournament to decide who is the most accurate of you all. We will also test your endurance and your equipment as you will shoot over 100 bolts at the designated targets. Bring a spare string and extra bolts. Loaner crossbows will be available.

Long bow and recurve shooters can compete for fun, but it is the highest scoring arbalist that wins this day. 

We will also have the Forester's Walk! Although we have no candidates for Forester this year, we will still offer the Forester's Walk. Fully equipped, archers will walk one 3D field course. At each of 10 or more stations on the course, the archer will halt, aim, and shoot at the designated target (targets will be varying in height and visibility).

In cooperation with the Thrown Weapons Marshal-in-Charge and as time permits, there will be a similar walk using thrown weapons (primarily the spear).
HEAVY FIGHTERS AND ARCHERS!
From the same twisted mind who brought you bridge battles where the rivers were suspended in the atmosphere, the same twisted soul who let Viscount Vikingr hit himself with a planet…come war scenarios to tickle your fancy and confuddle your senses!
TWO DAYS OF SOLID MELEE FIGHTING, both Saturday and Sunday, all the rattan you can eat! Fear the might of Lions Gate's archers! Tremble before the efforts of her sergeants! Stumble to a shocked halt as a Pelican takes the field! Fight your way into, or out of, sixty percent of a castle!
But, in the words of Viscountess Bernadette…no, not those words…yes, THOSE ones! Wait. There. Is. More!
Two (not one, but TWO) Armoured tournaments have been arranged!

The first, Friday night at sunset (that's about 9:21pm, for those keeping track at home), The Sergeants of Lions Gate are sponsoring a torch lit tourney, with a prize, for all fighters who feel to test their mettle (or their opponents' metal).
On the Monday morning, those who are not too exhausted, will have another chance, to fight, for honour, for glory…and for spins!
We will have

ARTS & SCIENCE

!
But WAIT!!! That's not all!!! There will be BARDIC!!!
We will have THREE entertaining and fun bardic activities!
EQUESTRIAN TOURNAMENTS AND ACTIVITIES!
FRIDAY AFTERNOON: Drill and derby. Ride a simple pattern, show your skills at javelin, heads, and quintain; then switch horses and try again!
SATURDAY MORNING: Old Hands/New Riders: open to any who wish to learn hands-on some of the martial equestrian skills.
SATURDAY AFTERNOON: Children's Challenge Course: children ride upon an adult and ride Beheading, Quintain and Crest Combat (with boffers).
SATURDAY EVENING is the return of Forage to Feed: the Lion Hunt. The price of entry is a donation to a potluck feast afterwards! Teams of one up to three may enter: Rider, Groom and Forager! Following this, a potluck feast at the Salle: the victors will have the honour of cutting the cake!
SUNDAY MORNING: The Challenge of the Chamfron, this time with new games added to the standards, including Tilt Dice, Horseball and Which Quid!
SUNDAY AFTERNOON/EVENING: A mounted archery course will be open for practices and then scoring runs. All levels of rider are invited to try this amazing ancient art!
MONDAY MORNING: The Lancers of Lions Gate embark upon a sacred Quest, hoping to perform each one Inspiring Deed to show An Tir's other Equestrians how eagerly we await the Championship at September Crown
Alongside our brothers and sisters in armour we shall be holding forth tests of skill and grace at arms.; mastery of steel and finesse upon the field. Long has the Barony of Lions Gate hosted a bounty of exceptional RAPIER! fighters and now it welcomes all those who would challenge these mighty folk in feats of daring and skill
Firstly there shall be a roving rapier tournament, at any time a skilled fighter may be called upon to test their mettle against a challenger, at any point you may witness a duel of such skill and ferocity so as to be left speechless
In addition there shall be a unique and glorious second tourney, are you a bold and undefeated fencer? Possibly, but can you and a partner vanquish all comers in Maestro Kian O'Ruadhri's Seconds tourney, do you have the skill and grace to outwit and outfight a determined team of adversaries.
What rapier war would be complete without a proper tavern battle, come sit and enjoy the wondrous comfort and hospitality of Gallant Malie Rennick's tavern, but be warned, sharp words can and will be met by harsher steel and much harsher crockery!
And finally join us upon the field itself to test whether your band of noble fencers can stand against the noble blades of Lions Gate.
Can you hold the field, can you capture the objectives, or will you coup be counted among the prizes taken by the great warriors of LIONS GATE, THE GREATEST BARONY IN THE KNOWN WORLD?
Youth and Family Activities
Good day to all in the area with SMOL hoomans! Are you looking for a creative direction for all that energy your smol hooman has? Tired of them drawing on your walls? Spreading glitter throughout the house? Dying the cat pink? Please, join us!
YAFA Arts & Sciences "Lion in any Medium" for Youth – determined by populace vote.
Age Divisions shall be:
9 and under
10 – 12
13 and over
Volunteer Information
Please Contact Event Staff for Volunteer Opportunities! 
Classes Offered
Haversack Construction
3 Sessions – 1 finished project!
Friday night learn to winkle weave then you have all day Saturday to finish the woven strap.
Saturday night learn to do applique. Spend your free time on Sunday embellishing your bag.
Sunday evening we begin to piece it all together.
Max 5 students (this may change depending on how many looms can be collected).
Mistress Caitrin's Encampment. 8pm each night for about an hour and 8am each morning as needed.
$10 to cover supplies.
How to run an SCA Bar
Have you ever wanted to learn to run a bar at an SCA event, not loose money AND have fun?
Join Anika and Morweena – aka the LG bar babes – for an informal discussion on the in and outs
of bar management.
We will briefly cover the legalities – Serving it Right, Special Occasion Licences and the SCA
policy on bars
Then we get into the good stuff – what to buy? How much to buy
To be hosted in our ecampment, Saturday evening
Note Ruby dog will be in attendance. Please no other pets
---
This page was last updated: July 24, 2019
This event has completed its EIF form