Event Steward: His Lordship Wlfryd of Leedes
Hosted By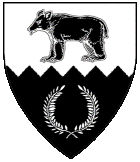 The Shire of Tir Bannog (Smithers, BC )
Event Summary:
Date: July 12 , 2019 until July, 14 2019
Site opens at: 4:00 PM on July 12th 2019
Site closes at: 12:00 PM on July 14th 2019
Event site:
Fields of Gold Educational Center NSA Telkw, BC V0J 2X2
Click here for more information about this location such as site amenities, rules, and restrictions.
---
The Shire of Tir Bannog invites you to the 20th annual Fields of Gold. Held at the only Royal Sanctioned Educational Sanctuary in all of Tir Righ, where everyone including Royalty is treated royally.
See the Facebook event page for the latest details.
Compete for the Youth Target Archery Defender, Adult Target Archery Defender, and Rapier Defender of Tir Bannog. There will also be be Thrown Weapons and Armoured tournaments. Ladies may compete for the title of Midsummer Rose, and all may may compete for the title of Gallant Thorn. All are invited to participate in the Helm lunch auction.
The event team:
Event steward – His Lordship Wlfryd
Event Marshal in Charge – His Lordship Nikolaas
Armoured & Rapier MiC – His Lordship Nikolaas
Archery MiC – Lady Hellayna
Bardic MiCs – Lady Gwynneth & Lord Ardwyad
Thrown Weapons MiC, class coordinator, and helm lunch auction coordinator – Her Ladyship Elora
Merchant coordinator – Her Ladyship Terina
Youth activities coordinator – Lady Tatiana
A&S competition coordinator – Her Ladyship Margoton
Lists coordinator, Games coordinator, and site owner – His Lordship Tewl
Inn contact & Sunday pancake breakfast coordinator – Her Ladyship Rhiannon
Gate coordinator – Lady Briggid ingen
Land/ camping, RV & tent trailer coordinator – Magnus de Richelieu Please contact him via e-mail magnusrichelieu(at)gmail.com
If you are interested in teaching a class or hosting an activity, please contact the appropriate coordinator.
Site Directions: We are located on Larch Rd. off of Hwy 16. Approximately 30 km west of Houston and approximately 30 km east of Smithers at Hwy sign marker Km 385. (This is about 4 hours drive west of Prince George, B.C.) Search for "Fields of Gold Educational Center" on Google maps.
Camping:
Limited potable water. Please help by bringing your own.
Be frugal with on-site shower water.
Ground fires will not be permitted with the exception of the Bardic fire.
Smoking only in designated areas.
No marijuana on site due to allergies. If you have a medical need, please contact the site owner, HL Tewl, so arrangements can be made.
The closest market is approximately 16 km away with limited fresh meat and produce. It is a corner store with snacks and a few basics. The closest supermarkets are in Smithers or Houston.
Dogs are allowed on leash only. Please pick up after them.
This event includes the following activities and/or services:
Royal Presence - Tir Righ
Merchants
Classes
Youth & Family Activities
Heavy Fighting Activities
Rapier and/or Cut & Thrust Activities
Archery Activities
Thrown Weapons Activities
Bardic Activities
Arts & Sciences Activities

---
Add all events from Tir Bannog to your personal calendar (ical format)
Registration Information
If you require RV or tent trailer space, or have a large encampment, please contact the land steward Magnus de Richelieu to confirm space. Please contact him via e-mail magnusrichelieu(at)gmail.com
Site Fees
Fee Type
Cost*
Adult
$15
Youth (18 years and under)
Free
 
 
*SCA Members will receive a $5 member discount off the cost listed above.
Meal Information
Red Wolf Inn Meal plan is available in limited numbers. Menu and prices to be posted.
Contact HL Rhiannon of Shrewsbury and HL Wlfryd of Leeds, Red Wolf Inn Proprietors at wolfrheadofleeds(at)yahoo.ca or 1-888-WOLF INN (965-3466) for further information and reservations. www.redwolfinn.com
Saturday Helm lunch auction
Please contact HL Elora if you would like to provide a lunch for the auction. Last minute contributions are also welcome.
Please create a lunch basket for you and another. FYI in the past more than one person has been known to pool in on a single basket. Maximum bid will be $30. Please indicate if your lunch is gluten free, vegetarian, etc.
The lunch baskets were originally helms so that the bidders had an idea whose lunch they were bidding on. It doesn't have to be in a helm anymore but the name stuck. If you want a certain someone to bid on your lunch, you may want to include a token or hint with it. Otherwise the bidders don't know whose basket it is until they've won.
All are welcome to bid for food and lunchtime company. All proceeds from the auction will be split between the FoG Educational Center (for site development) and the Tir Righ travel fund.
Saturday evening potluck
Please bring a list of ingredients for your dish, as many of our expected guests have serious allergies.  You will be responsible for your own food storage, as there is no storage room at the Inn.
Please bring a dish based on your modern last name, that is big enough to feed 8 people.
A to I – Bring salads, appetizers and bread
J to S = Bring entrees, sides, or and vegetables
T to Z – Bring desserts
Sunday morning breakfast – by donation. All proceeds will go to the shire.
There will also be gluten free pancakes and sausages.
Tournament Information
The Defender tournaments are open to all entrants.  Should you be victorious, we anticipate seeing you at next year's Fields of Gold to coordinate the choosing of your successor, or to send a representative.
All applicable tournaments begin with lists and inspection.  We will be checking authorisation cards.
Target archery and thrown weapons tournaments will begin with the safety talk.
Midsummer Rose and Gallant Thorn competitions – Format posted to the FB page.
The Midsummer Rose and Gallant Thorn are presented annually at FoG. This is an opportunity for all gentles to be their most courteous, complimentary, ingenuitive, creative, and expressive. The Midsummer Rose is open to all the ladies of the populace present and the Rose is required to chose her Gallant Thorn from among those attending the event, who participate in her challenge.
The winners of this competition have the honor of wearing the rose and thorn regalia for one year and representing Tir Bannog at any event they attend. You should feel proud of this honor and wear the regalia with pride. The winners may decide on what the competition will be for choosing the successor, and must make sure all regalia is returned to Tir Bannog before the next FoG.
Youth and Family Activities
A parental presence is required; the activities are not intended as babysitting. If you would like to run an activity, please contact Lady Tatiana.
Volunteer Information
Volunteers are always appreciated.
Merchant Information
Medieval-themed merchants are welcome. There is no merchant fee, but we recommend reserving a space. Please contact Lady Terina to make arrangements.
Classes Offered
Lists – how to set-up and run tournament lists
Beginning rapier
Beginning/ refresher target archery
Beginning/ refresher thrown weapons
Thrown weapons junior marshal – (Confirmation of intent MUST be declared to HL Tewl at least 1 week prior so that arrangements can be made with prerequisites, paperwork, etc)
Rapier authorisation class (Confirmation of intent MUST be declared to HL Tewl at least 1 week prior so that arrangements can be made with prerequisites, paperwork, etc)
Youth coin making class – (max 10 children, who must be accompanied by an adult) Fee to be determined
Adult coin making class – (max 10) Fee to be determined
---
This page was last updated: July 9, 2019
This event has completed its EIF form
This event's waivers have NOT been marked as received by the Senechal's Waivers Deputy