Hosted By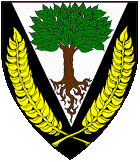 The Barony of Madrone (King County, WA )
Event Summary:
Date: June 29 , 2019
Site opens at: 8:00 AM on June 29th 2019
Site closes at: 7:00 PM on
---
Event Updates:
Greetings from your Athenaeum 2019 Event Team!!
As a quick heads up, the event team will be closing pre-reg for the event and lunch on Friday 6/21/19.
So if you haven't registered or reserved a lunch, this is your last opportunity.
Athenaeum 2019 Event Team
Greetings! We are aware of a date transcription error listed in the printed and online Crier, but the event page on Facebook and Kingdom website is correct.
And to reiterate here as well, the date of Athenaeum is June 29th, 2019 in Kirkland WA.Please contact the event team if you have further questions.
Athenaeum 2019 Event Team***
Greetings unto the esteemed artisans of AnTir,
The Laurels of AnTir in partnership with Their Excellencies of Madrone and The Ministry of Arts andSciences invite artisans of all skill levels to journey to Athenaeum, in The Barony of Madrone, to showcase your artistic skills to all the Realm!
This is a non-competitive Body of Work event, and it is your chance to display the breadth of your artistic abilities and receive valuable feedback and commentary from the Laurels of AnTir and other artisans in a relaxed, collaborative, and engaging environment.
This event is also open to those who do not want to display. If you just want to come peruse the largest arts and sciences display in the kingdom and interact with the artisans- this event is for you too!!! All are welcome!!'
To Pre-register via PayPal, please use the link below:
• Body of work display: Artisans are offered multiple table size options. They bring everything they want to show off/receive feedback on and display it in their allotted space in a pleasing manner. There is no limit to what you can display, and documentation is not required. If you have documentation that you wish to put out, it is sometimes helpful; however, the focus is on conversation.
NEW: PayPal secures your spot!!!
• Artisans register at the above link.
• Upon completion of registration survey your email address will be provided to the paypal admin.
• The admin will generate an invoice an send it to the email address provided in your registration.
• You will have a week from when the PayPal invoice is sent to the email you use to register. After that week, we will not hold your spot until it is paid.
• Once the invoice is paid, we will confirm your spot with you AND send you the link to join the artisans group. All artisan communication will happen within that group
Last year was pretty awesome, but we had a few folks who didn't show up and didn't let me know- those spots could've gone to another artisan 😭. Now that PayPal is available, that's what we are going to use. I will submit the first batch of artisans to the PayPal admin 24 hours after I open registration and then every 24 hours until spots are filled. It's happening!!!!!! It's really happening again y'all!!!!
We are again opening up 75 spots with the option to add more depending on interest and table availability.
• After registration cut-off, attending Laurels are paired with registered entrants thus ensuring that all entrants have been able to meet with Laurels in addition to all the other artisans and observers who will be in attendance.
• Once the event starts, Artisans sit at their tables and Laurels and non-entrants start to circulate. Typically Laurels will approach the people on their dance card first.
○ Each laurel typically spends a minimum of 30-45 minutes with each artisan on their dance card (usually 2-3 artists)talking about their work. They are not judging, assigning scores, or providing structured critique guided by a form. It is a very informal conversation between artists about the work on display.
○ Often artisans might have some works-in-progress that would like feedback on, recently completed projects, learning new skills, or a desire to showcase the breadth of their skills.
• Once Laurels have completed their dance card, they are free to roam around and meet with as many artists as they want. Laurels are encouraged to hand out largess for displays that have impressed them, or circle back to displays that they saw earlier but didn't have a chance to visit. It is all very casual with a bit of structure to keep the event moving.
• Every hour a color is announced and artists that have been assigned that color are allowed to get up and roam around and visit with other artisans about their work. At a minimum that is two hours of face time with other artisans.
• Artisans should have some kind of notebook to capture feedback, insights, and conversations.
Location: Lake Washington High School, Kirkland, WA
Calendar: June 29th, 2019
Site fee: $20 ($5 membership discount). No charge for youth under 18 or children.
This event is held and managed by Barony of Madrone and Kingdom of An Tir, a region/branch of the Society for Creative Anachronism, Inc. and is considered the official presence of this group here. Questions regarding its content should be directed to (event steward's email) or to socialmedia@antir.org. Any discrepancies between the electronic version or any information and the printed version that is available from the originating office will be decided in favor of the printed version.
This event includes the following activities and/or services:
Royal Presence - King
Royal Presence - Queen
Royal Presence - Heirs
Royal Presence - Summits
Accepts PayPal
Has Arts & Sciences activities

---
Add all events from Madrone to your personal calendar (ical format)