Event Contact: Branden MacAlun
Hosted By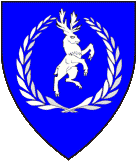 The Canton of Silverhart (Kootenai County, ID); A canton of the Barony of Wealdsmere
Event Summary:
Date: June 21 , 2019 until June, 23 2019
Site opens at: 12:00 AM on June 21th 2019
Site closes at: 11:59 PM on June 23th 2019
---
…
The Canton of Silverhart Invites you to
Defender of the Hart XIX
June 21st thru the 23rd
Event Location:Lancaster Estates 6325 Highway 291, Nine mile falls WA
Site opens at 2PM Friday June 21st. Closes at 2PM June 23rd.
This is our Championship event
Events include but are not limited to:
Heavy fighting, Rapier, Archery, Siege cooking, Games, A&S, Bardic
Come participate and Take the Overall Defender title.
Kids activities and kids championship will also be held.
This event includes the following activities and/or services:
Merchants
Classes
Youth & Family Activities
Heavy Fighting Activities
Rapier and/or Cut & Thrust Activities
Archery Activities
Bardic Activities
Arts & Sciences Activities

---
Add all events from Silverhart to your personal calendar (ical format)
Map Unavailable
Site Fees
Fee Type
Cost*
Adults Camping (17+)
$20*
Day trip
$15*
Youth under 16 and under
No cost
*SCA Members will receive a $5 member discount off the cost listed above.
Meal Information
Due to the unfortunate events which required us to not hold the Feast portion of Feast of Fools in February we are going to hold a Sausage Fest at Defender of the Hart Saturday night.
This will be a Pot luck with a $5 Sausage Buy in to recoup the cost for the Feast.
In the Spirit of Feast of Fools Goofy Period outfits encouraged. Please Join us and help Celebrate the Foolery in June.
Tournament Information
Defender has a Variety of Tournaments in which to Participate. Times and Schedule TBD Updates Coming soon.
Overall Defender*
Heavy Fighting
Rapier Fighting
Siege cooking will be hosted by Aurora Alveron
Archery
Arts and Sciences
Bardic
Games
Largesse Competition Hosted By Suhayla Two types of competiton will be held.
1. Largesse for donation to the Kingdom Coffer.
2. Our Youth need help building up their event activity box. items could be simple games, puppets, period style balls. (just some hints to get you all started.)
Various Youth activities will also be held for a youth overall champion.
Overall defender is Given to the individual who receives the highest number of points by Participating in Multiple championships.
Youth and Family Activities
Coming soon
Volunteer Information
there are always volunteer opportunities.  Will have a list of contact persons email up shortly.
Gate:  (must be paid member)
Waterbearing: for all Tournaments
Marshal efforts for all Fighting activities
Site prep/setup   (Cleaning party date TBD)
Site clean up
Merchant Information
Space is on a First come first serve basis Please contact with Spacial needs.
We ask a small donation to contribute to Kingdom largess as rent. (can be given to event steward or Merchant steward.)
Merchant contact: Ted the Merchant
(208) 964-9702 or darthtedious@gmail.com
Classes Offered
Coming soon
---
This page was last updated: June 19, 2019
This event has completed its EIF form
This event's waivers have NOT been marked as received by the Senechal's Waivers Deputy