Hosted By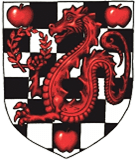 The Shire of Appledore (Oliver and Osoyoos, BC )
Event Summary:
Date: May 31 , 2019 until June, 2 2019
Site opens at: 4:00 PM on May 31th 2019
Site closes at: 1:00 PM on June 2th 2019
---
Appledore invites one and all to bask in the shadow of the glacier at the return of the annual Troll Stomp! A return to the SCA of old, with camping, camaraderie, games, dance, and songs. Lose yourself in the middle ages as they should have been – Appledore style. Pancake breakfast, pot luck feast Saturday night, and classes (to be announced).
A swimming hole nearby offers entertainment for the hearty, and there is rumour of a dragon hunt!