Event Steward: James Wolfden
Hosted By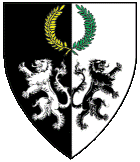 The Barony of Lions Gate (Vancouver, BC )
Event Summary:
Date: June 1 , 2019
Site opens at: 12:00 AM on June 1th 2019
Site closes at: 11:59 PM on
---
Be it known to all who may be lovers of Chivalry that there will be held on the 1st of June 2019 at the historic site of Warner Loat Park a series of Champion Tournaments for the Barony of Lions Gate.
Champions will be chosen in Archery, Armoured Combat, Rapier, and Thrown Weapons.
All challengers are summoned to vie in single combat for the right to be named Champions and stand by their Dread Baron in times of war.
As the site does not allow crossbows, the tournament to determine the Combat Archery Champion will be moved to Lions War on the August Long Weekend to allow participation from all combat archers.
This is a Level 2 event.
Event Schedule
| | | |
| --- | --- | --- |
| Time | Activity | Location |
| 8:00 AM | setup | |
| 9:00 | Gate and Lists Open | |
| 9:45 | Opening Court | |
| 10:15 | Archery and Thrown Weapons Qualifying Rounds begin | |
| | Rapier Inspection Begins | |
| 10:30 | Rapier Tournament (two hours) | |
| 12:30 PM | Heavy Inspection begins | |
| 1:00 | Heavy Tournament Begins (two hours) | |
| 3:00 | Archery Finals | |
| 3:30 | Thrown Weapon Finals | |
| 4:00 | Closing Court | |
| 5:00 | Site closes | |
Tournament Information
Armoured Combat: The format will be round robin with the top 4 going to semi finals. Single elimination, best 2 of 3 in the semi and finals. No weapon restrictions. Bring your best and fight to impress!! This is a public venue so show us your death!! (I will have a little prize for best death) Most of all let's have some fun!!! -Oswell
Rapier: The format will be a round robin (or maybe two depending on the number of fighters challenging for the title).
Archery: The format will be 3 rounds run throughout the day to allow any heavy fighters and rapier fighters to fit it into their schedule. The theme is "Have Fun Storming The Castle". First round is a Castle Arrowslit shoot. Second round is a Castle Crenellation Shoot. Third round is Castle Defender shoot. Finalists will compete in the traditional archery game of Hoyles. (Think of Boules but with arrows.)
Thrown Weapons: The format will be a preliminary round of 5 throws with each weapon (knife, axe, spear). One of the rounds the thrower must execute from a kneeling or seated position (throwers' choice of weapon). The three highest scorers will again do 5 throws with each weapon this time throwing one of the weapons (their choice) with their off hand. The highest scorer of the three is our new champion.
---
This page was last updated: May 27, 2019
This event has completed its EIF form
This event's waivers have NOT been marked as received by the Senechal's Waivers Deputy