Hosted By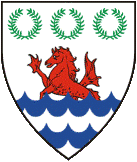 The Barony of Stromgard (Vancouver, WA)
Event Summary:
Date: May 17 , 2019 until May, 19 2019
Site opens at: 12:00 PM on May 17th 2019
Site closes at: 3:00 PM on May 19th 2019
Event site:
Hood River County Fairgrounds 3020 Wyeast Rd Hood RIver, OR 97031
Click here for more information about this location such as site amenities, rules, and restrictions.
---
The Kingdom of An Tir and the Barony of Stromgard invite the populace to bear witness as the noble and chivalrous fighters of the kingdom meet in honorable combat to vie for the Sable Throne. May Crown will feature the Crown Tournament, youth combat, rapier combat, archery, thrown weapons and many more activities to be announced.
UPDATED – Schedule of Events: 
| | |
| --- | --- |
| Friday May 17th |   |
| 10:00 AM | Gate Opens for Merchants |
| 12:00 PM | Gate Opens for populace |
| 3:00 PM | Archery Field Open (Pending availability of Marshals) |
| 7:00PM  | Vigil – Feradach mac Tralin – Order of Defense |
| 7:00PM  | Marshal Meeting – List Tent |
| 8:00PM | Bardic Circle |
| 10:00PM | QUIET HOURS BEGIN |
|   |   |
|   |   |
| Saturday |   |
| 8:30AM | Lists open for Crown Tournament |
| 8:45AM | Laurel Meeting |
| 9:00 AM | Heralds meeting – PreCrown meeting |
| 9:00 AM | Cut and Thrust Tournament |
| 9:00 AM | Archery Range – Open Shoot |
| 9:30AM | Pelican Meeting |
| 10:15AM | OOTR and OoVe Meeting |
| 10:00AM | Rapier Tournament |
| 10:00AM | Youth Rapier  |
| 10:00 AM | Bardic Salon |
| 10:00 AM | Thrown Weapons Range Open |
| 10:00 AM | Archery Range Open |
| 10:00 AM | Archery – Triangle Novelty Shoot |
| 11:00 AM | Gather for Processional and Opening Court |
| 11:15 AM | Archery Range closed for lunch |
| 12:00 PM | Crown Tournament begins |
| 12:30 PM | Seneschal meeting |
| 1:00PM | Thrown Weapons Unconventional Throwing Weapons Tournament |
| 1:00 PM | Court Heraldry class  |
| 1:00 PM | Archery Range – Open Shoot |
| 1:00 PM | Exchequer Meeting |
| 2:00 PM | Chatelaine Meeting if needed |
| 3:00 PM | EDI Class for Kingdom Officers  |
| 3:00 PM | Archery Range – Falling Leaves Novelty Shoot |
| Court | To be held after Crown Tournament |
| 4:00 PM | Chivalry Meeting |
| 5:00 PM | Earl Marshall ABC's Meeting |
| 6:00 PM | Archery Range – Closed |
| 8:00PM | Vigil for Pelican – Alexander Son of Gray – TRM Encampment |
|   |   |
| Sunday May 19th |   |
| 8:00 AM | Archery Range – Par 3 Golf Novelty Shoot |
| 8:00 AM | Lists open for Squire |
| 8:30 AM | MOD Meeting |
| 8:45am | Youth Armored Combat Tournament |
| 9:00 AM | Financial |
| 9:30 AM | Curia |
| 10:00 AM | Squires Tournament |
| 10:00 AM | EDI Class for Baronial officers |
| 10:00am | Cadet Tournament |
| 10:00 AM | Noble Estate |
| 3:00 PM | Site Closes |
This event includes the following activities and/or services:
Royal Presence - King
Royal Presence - Queen
Royal Presence - Tir Righ
Merchants
Heavy Fighting Activities
Rapier and/or Cut & Thrust Activities
Archery Activities
Thrown Weapons Activities
Bardic Activities

---
Add all events from Stromgard to your personal calendar (ical format)