Event Steward: Adam Macleod
Hosted By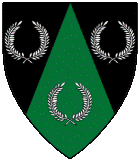 The Shire of Druim Doineann (Port Angeles – Clallam & Jefferson counties, WA )
Event Summary:
Date: May 3 , 2019 until May, 5 2019
Site opens at: 9:00 AM on May 3th 2019
Site closes at: 5:00 PM on May 5th 2019
---
We humbly invite all to attend Maypole Fair XXVII in the Shire of Druim Doineann. Come join the games, competitions and championship tournaments, culminating in the Dance of the Maypole at 5pm Saturday. Enjoy arts and sciences displays, a variety of vendors, games for children, and participate in our first event for the year.  We strongly encourage vendors to contact DruimDoineann.Seneschal@antir.org or one of the Shire Officers to per-confirm events you want to attend so we can plan accordingly. (This year we are waving vendor fees,non-member event fees still apply). We are striving to create more of a feeling of a festival then what we have seen in the past. We are encouraging all types of vendors from tent to carpet to wandering, please come and help us create a bustling festival of fun, games, wares and tournaments.
This event includes the following activities and/or services:
Has Merchants
Has an Heraldic consultation table
Offers Youth & Family activities
Has Heavy Fighting activities
Has Rapier and/or Cut & Thrust activities
Has Archery activities Has Thrown Weapon activities
Has Bardic activities
Has Arts & Sciences activities

---
Add all events from Druim Doineann to your personal calendar (ical format)
Registration Information
Event Steward:  Adam Macleod
druimdoineann.seneschal@antir.org
Camp Steward: John Blackburn
Deadline for submission is (April 28th at 1800hrs)
To request group camping area for groups who will have 3 or more tents or a footprint of over 15x15ft Please include the following in your contact email:
Subject line: Maypole 2019 camping
Name of group and contact information:
Overall size being requested, expressed as ftxft and note which measurement is your frontage (RV and Special Needs Available please let us know).
Number of structures
Whether your encampment is "period," or not.
For the sake of doubt avoidance "period," in this context is canvas or apparently canvas structures supported by wood poles and ropes, or wood structures, or structures that are made to that mimic types commonly in use in what is considered the medieval to renaissance period in Europe and England. Period may include facauds or blinds that are period in appearance, or are natural looking and conceal modern camping structures from the view of a casual observer. Whether a structure, group of structures, or facade is "period," to the satisfaction of the Maypole Event Steward will be decided by the Event Steward or their appointed representative when such structures arrive. If said structures or overall feel of the encampment in question is judged to be other than represented it may be assigned to another space at the event, at the sole discretion of event staff.  
Note: submission of a request for space is not a guarantee of award of space or reservation of a particular space. All camping space will be allotted as the event staff see fit in keeping with the overall layout of the event.
J L Arnold (AKA John Blackburn) Camp Stewart Maypole 2019
Site Fees
| | |
| --- | --- |
| Fee Type – 12 and under free | Cost |
| Camping – Member/non-member/13-17 years old | $15/$20/$7 |
| Day Trip – Member/non-member/13-17 years old | $7/$12/$3.50 |
| Family Cap Camping – Member/non-member | $44/$54 |
| Family Cap Day Trip – Member/non-member | $21/$29 |
| Pancake Breakfast | $5 |
| Merchants | Follow prices above, no additional charges |
| Food Vendors | Camping fees Minus Venue Fee($50) Plus $5 nonmember were applicable, Must have proof of venue payment. |
Maximum of 4 staff members per Food Vendor. Additional persons will be subject to the full gate fee.
Event Schedule
Friday May 3rd

Time
Activity
Location
9:00am
Site opens
 
3:00pm – 5:00pm
Possibly Carding of Fighters
Fighting Pen
4:00pm – 5:00pm
Game
 
7:00pm – 8:00pm
Game
 
9:00pm
Possibly Torchlight Tournament
Fighting Pen
Possibly
Archery Open
 
Saturday May 4th
7:30am – 7:45am
Gather Children for Mummers Parade
 
8:00am – 8:15am
Mummers Parade
 
8am – 9am
Pancake Breakfast
 
8:30am
Announce Heavy Fighter Armor Inspection
 
9:00am – 10:00am
Heavy Armor Inspection
 
9:00am
Event open to Public
 
9:00am – 6:00pm
Archery Open
 
10:00am – 12:00pm
Heavy Fighter Championship
 
10:00am – 12:00pm
Game
 
12:00pm – 1:00pm
Lunch
 
12:30pm
Announce Light Armor inspection
 
1:00pm – 1:30pm
Light Armor Inspection
 
1:00pm – complete
Court or All-thing
 
1:00pm – 3:00pm
Game
 
1:30pm – 3:00pm
Light Fighter Tournament
 
3:00pm – 4:00pm
Throwing Weapons Championship
 
3:00pm – 5:00pm
Game
 
5:00pm – 6:00pm
Maypole Dance
Maypole Circle
6:00pm
Event Closed to Public
 
9:00pm
Bardic Circle
Maypole Circle
Sunday May 5th
9:00am – 12:00pm
Breakdown and cleanup
 
9:00am – 12:00pm
Archery open
 
10:00am – completed
Court/All-thing
 
Meal Information
Pancake Fundraiser – Saturday May 4th from 8-9am
Will consist of two cakes, two links, about 1/2 cup of egg and an 8oz cup for drink, all for $5
Coffee and tea will be free refills until gone, Juice and milk will be $.50 for refill.
Tournament Information
Friday May 3
Site opens at About 9am
Possibly have fighter carding available after noon.
Possibly Torchlight Competition.
Saturday May 4th
7:45 Mummer's Parade through encampment
8:30 Announce Heavy Fighter Armor inspections
9:00 Heavy Armor inspections
10:00 – 12:00 Heavy Championship
12:00 – 1:00 Lunch
1:00 Light Armor Inspections
1:30 – 3:00 Light Fighter Tournament
Once light Fighter Tournament Ends
Archery Tournament
Throwing Weapons Championship
Championship is for the year, Tournament is for the day prize.
Youth and Family Activities
These and other Games will be available, Please check in at Gate for locations and what games are going on.
Friday
4:00 – 5:00pm – Tag, Ring Around the Rosie
7:00- 8:00pm – Prisoner's Base
Saturday
10:00am – 12:00pm – Hoodman's Blind, Bocce
12:00 – 1:00pm: Lunch
1:00 – 3pm – Jingling, Hammer Throw
3:00 – 5pm – Tug o War
5:00 – 6:00pm Maypole Dance
6:00 – 8:00pm – Barley Break
Volunteer Information
Maypole Volunteers
Volunteers:
Camp Steward
John Blackburn
Making Belt Favors
Karyn Welch
Jesse Welch
Marshals
Luke Groves
Running Lists
Karyn Welch
Event Steward Runners – to go between Steward and event assistants.
Games Assistants
Set up crew
Doc
John Kullmann
Levi Smith
Take down crew
Doc
Levi Smith
Gate Watch
9am – 8pm Friday and Saturday
Brianna Perkins-Woeck
John Kullmann
Levi Smith
Lydia Smith
A&S
Rebecca Besherse
Dragons Lair
Combat-related
Matt Steam McCarthy – Rapier
Luke Groves – MIC
Keith Vance – Throwing weapons
Incentive Program in Effect:
Program 1: All volunteers receive a treasure ticket for each our/task competed. Either Saturday night or Sunday Morning, the person with most tickets gets to pick an item from treasure chest. Next all ticket are placed in container and one is pulled, they also receive a item from treasure chest. All items in treasure chest will be items donated by members to enhance the SCA garb or experience. Suggested donations are small accessories for different types of personas (pins, pouches, gloves, hats, belt or boot daggers), Champion Lesson vouchers, archer items, throwing knife.
For volunteers prior to event, receive a treasure ticket and a special event favor.
No longer eligible for Special Gate Favor. 
Merchant Information
No additional Vendor Fee Charged this year, just $5.00 non-member charge for non-members.
Food Vendors –
Heavenly hotdogs,
A.B's Hillbilly Gyros,
Viking Feast Ice Cream
Merchants –
Country Woodright
Lilla Rose,
Serendipity Jewelry,
The Kneadery,
Inky Quills LLC
Wandering Eye Jewelry
DEKA Uniquities Chainmaille Creations
Joe and Lori Jewelry
Cave of Wonders
Hawk And Dove Leather
Blue Tygre Forge
Tandy Leather
Food Vendors must also contact Fair Grounds 360) 460-2551 ask for Angie
Maximum of 4 staff members per Food Vendor. Additional persons will be subject to the full gate fee.
---
This page was last updated: April 28, 2019
This event has completed its EIF form
This event's waivers have NOT been marked as received by the Senechal's Waivers Deputy