Hosted By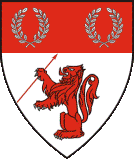 The College of Lyonsmarche (Pullman, WA & Moscow, ID)
Event Summary:
Date: April 12 , 2019 until April, 14 2019
Site opens at: 12:00 AM on April 12th 2019
Site closes at: 11:59 PM on April 14th 2019
Event site:
Chief Timothy Park Silcott Island Clarkston, WA 99403
Click here for more information about this location such as site amenities, rules, and restrictions.
---
Honor War
Once again from the barren and land-locked mountains of Artemisia, a new Crown rises.  Queen Gwenevere turns Her eyes westward to Her homeland of Lyonsmarche. Dearly does She remember the lentils and garbanzos of home and whispers words of war to Her King.  Through the winter King Floki has gathered His forces and prepared them for the long march to his Queen's homeland. Soon the frozen hand of winter will lift and the passes will open; Dread Floki comes.
Yet all is not lost, for the inhabitants of Lyonsmarche, long used to the jealousy their seaport engenders from neighbors close and far, have sent scouts far afield to look for unwelcome guests.  Floki's drums calling for war have been heard, fires have been counted, and plans have been uncovered. Swift messages to An Tirian cousins have been sent, ties of old renewed, and war banners unfurled!
Will the Isle of Silcott fall to the ravening hordes of Artemisia, or will the Council of the Inlands once again keep Lyonsmarche safe for trade and livestock?  Be you fighter (heavy and rapier), archer, or artisan, all will contribute to their cause! Defend the Lentils!!!
Dates:  April 12-14, 2019, gate opens 12:00pm Friday, site closes at 1:00pm Sunday.
Site:  Chief Timothy State Park, Clarkston, WA  99403
Fees: Ages 18+ $20, under 18 free.  Day Fees: Ages 18+ $15. $5 member discount applies.
Event Stewards:  Sir Grehan McBayne (Brian Frost).  1848 Appaloosa Rd., Moscow, ID; Phone 208-310-1885.  grehan213@gmail.com
   HL Lantani de Forez (Katie Blevins). kblevins411@gmail.com
   Lady Sulalawan bind Morgaina (Celadon Wood). celadondance@gmail.com